Lease Performance Now
By Luis Estrada on Aug 8, 2020 in News
It's hard to imagine entering August with the COVID-19 pandemic still causing mass disruption throughout the commercial real estate industry. While there are varying degrees of guidelines and protocols for reopening buildings, the general consensus is that a large percentage of tenants needed help to navigate these times. Whether it was in the form of rent concessions, deferrals or any other tactic to prevent going under, tenants are reaching out to property managers more than ever.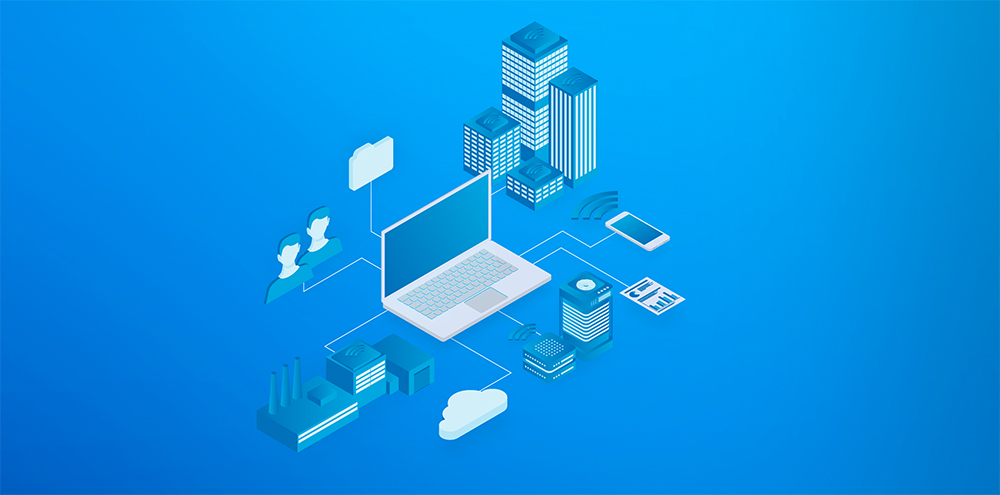 As part of Yardi's Innovator Sponsorship of the July CRETech virtual conference, Brian Sutherland, commercial industry principal, had a chance to host a discussion with Paul Gaines, managing director of asset management for Accesso Partners. Accesso, based out of Hallandale, Florida, manages a portfolio of over $3.3B in assets across 21 cities in 8 states.
Managing Deferral Requests
Gaines explained they initially had 150 tenants across the portfolio who requested rent relief. Accesso then requested three things: 1) Ask the tenant to look thoroughly at their insurance coverage for any pertinent information. 2) Ask the tenant to apply for government assistance. 3) Ask the tenant to send complete financial documentation to Accesso so they could work on a plan together.
Gaines revealed that his company had been able to reach agreements with 35 tenants on lease amendments or deferrals, without granting any abatements. While it's a difficult time for all, it is important to realize the difference between those who truly need assistance and those who simply aren't able to use their office space but are continuing business operations successfully. Thanks to quick and concise decision making within the executive team at Accesso and consistent communication with tenants, Gaines said they have seen 96-97% timely collection across the portfolio since work from home orders were enacted. The senior management team chose to hold meetings once a week instead of once a month until business stabilizes.
With the end of the deferral period approaching for many tenants, it is incumbent on landlords to analyze data such as risk metrics for a business and for its industry. Be sure to use a streamlined collections database. With so many tenants at different stages of payment or concessions, it can be very cumbersome to track everyone's standing. Record every interaction with a tenant, as this is extremely important when dealing with any collections discussion or interruptions to a standard agreement.
As in the initial lease signing, deferral negotiations will take place. Tenants may want a dream scenario of 10-month abatement, for example. In the end, agreeing on a 3-6 month deferral seems to be a common theme across various industries.
"Communication is the key," Gaines said. "We need to relay to the tenant that it is a safe environment to return to work." Consistent and excessive cleaning is now a requirement in any office. Signage is now common to remind everyone to wear masks, maintain distancing and limit crowding in elevators and gathering areas.
Preparing for 2021
Not even a global pandemic can stop businesses from looking ahead and budgeting for the coming year. While projections for 2021 will be lower than anticipated, it's important to be conservative with forecasts because of the uncertainty surrounding all business. "Shorter lease terms are going to be normal," Gaines said. "Instead of 5-7 years, we're maybe looking at 3-4 year leases."
Tenant requests and language in leases will become a bit more nuanced in the coming months. The tenant may want to include language to allow for non-payment during an emergency such as a pandemic. They also may want to invoke a force majeure clause but typically that would not be applicable in this case for a cease of rent payment.
Some tenants will see a need to upsize or downsize depending on their situation or scope of business. For example, certain operations see extra space as necessary to promote social distancing if work remote is not feasible or their model is based off common desk space (like coworking). On the other hand, some businesses may need to downsize if they are going to move to a plan in which only a percentage of their employees will be in the office at a time, or they are going to open various suburban sites.
Smaller buildings may become commodities, Gaines explained, because workers in suburban areas will hesitate to take mass transit into downtown hubs post-pandemic. Class B locations not only allow employees more safety to drive into work, but usually allow for the usage of stairs which aren't an option in high rise towers. Avoiding elevators will continue to be a theme moving forward.
In general, it seems workers do want to return to the office, at least some of the time. As detailed in a recent article in Commercial Property Executive, 44% of workers support being back in office full-time and only 12% would like to work from home full-time. Gaines echoed that sentiment, explaining that even for the younger generation that is tech savvy and values work from home, the time spent without direct mentorship at work from experienced executives is definitely a net loss.
"More businesses could be looking at a 'Regus-style' approach featuring private office space for those who want less interaction," Gaines said. It would be a bit of a step back in terms of the consistent trends of open floor plans, common spaces and coworking models, but Gaines believes this is a way to appease those who want to be in an office setting but still feel safe.
Overall, there are potential opportunities to come out of this difficult time. Landlords could see chances to pick up good assets that hit a troublesome time. Now is also the time to increase IT infrastructure and management software, in order to properly track risk, deferrals, forecasts, and tenant communication.