Office Update
By Leah Etling on Nov 2, 2020 in News
With office listing rates falling, vacancies increasing and new development slowing, the impact of the COVID-19 pandemic on the U.S. office market is showing clearly after several months' delay.
The latest data, collected in the National Office Report from CommercialEdge powered by Yardi, shows that the national average full-service equivalent listing rate fell 25 cents in September from the previous month, to $38.07. This was a 0.5% decrease from the same period last year. The national vacancy rate increased 30 basis points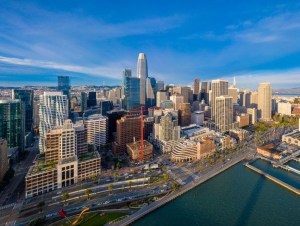 month-over-month to 13.6%.
"Listing rates have remained relatively sticky during the pandemic, with rates not decreasing concurrent with falling demand," states the report. "The long-term nature of office leases coupled with a lack of potential tenants gives owners no incentive to dramatically lower rates at the current time."
Meanwhile, the amount of new office stock under construction has fallen steadily throughout the year. Only 24 of the top 75 markets analyzed have more square feet under construction than at the start of 2020. "As it becomes increasingly clear that things will not return to normal until a vaccine is made widely available, developers have not been replacing completed properties with new construction," states the report.
Gain all the insight in the October National Office Report from the research experts at CommercialEdge. CommercialEdge provides extensive property data that includes transaction, ownership and debt information, offering nationwide coverage across all commercial real estate asset types. Use the platform to uncover vital market data and get insights with the latest lease and sale listings.
Want more key takeaways? Join the Office National Outlook webinar set for Wednesday, Nov. 11. Yardi Matrix vice president Jeff Adler and team will lead an informative presentation of the current trends and what to expect next.