Neighborhood Match
By Erica Rascón on May 27, 2016 in News
With so many options to choose from, it can be hard for renters to know when they have found the perfect neighborhood to call home. A new portal makes relocation a bit easier by combining ILS, reviews, and neighborhood matching services.
Place I Live Portal offers neighborh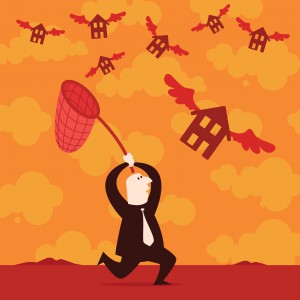 ood matching for those seeking rentals or home ownership in New York City.  Rather than identifying homes based solely on price and a predetermined location, Place I Live considers many of the users' personal preferences and priorities: pedestrian trails, commute times, architectural styles, neighborhood character, and diversity, to name a few. This approach helps users narrow down their search while considering neighborhoods that they may have otherwise overlooked.
The system is designed to constantly improve itself. Learning technologies allow the software to increase accuracy with every inquiry that the user makes. And though the app currently features 288 neighborhoods, that number will continue to increase over time.
After gathering data on the users' preferences, Place I Live recommends ten neighborhood options, each with a miniature profile of the neighborhood. Users navigate details on the neighborhoods using a menu that was configured by their previously selected parameters. Standard menu options include a list of amenities, commute options, crime statistics, and community reviews.
Though limited now, the reviews feature stands to be a big hit as program popularity grows. Prospects can learn about the community from current and former residents. This key information may increase the comfort levels of remote home seekers, who may not be able to visit the neighborhood before relocating.
The menu can also funnel users directly to listing services such as Zillow, RentHop, StreetEasy, and Homes.com. This feature makes it easy for users to keep tabs on vacancies in their favorite neighborhoods. In the future, this tool could be used for gathering leads, though the organization has not indicated that it will puruse this option.
Currently, ILS requires users to open a new app or tab, though it would be more convenient to see this feature fully integrated into Place I Live.
There are several  benefits to neighborhood matching programs. In the long term, they can help to prevent or reduce micro-bubbles. House hunters flock to hot neighborhoods, creating price spikes, infrastructure overload, and occasionally, the controversy of gentrification. A similar area on the other side of town is wrought with vacancies. Those issues may be minimized by drawing attention to equally suitable yet less popular neighborhoods throughout town.
It is too early to tell if neighborhood matching for renters will take off. But if the growing popularity of neighborhood matching for travelers via AirBnB is any indication, we can hope to see Place I Live expand its offerings in the future. Experience neighborhood matching at Match.PlaceILive.com.