Moving Mainstream
By Yardi Blog Staff on Apr 4, 2018 in News
No longer the sole domain of freelancers, micro busines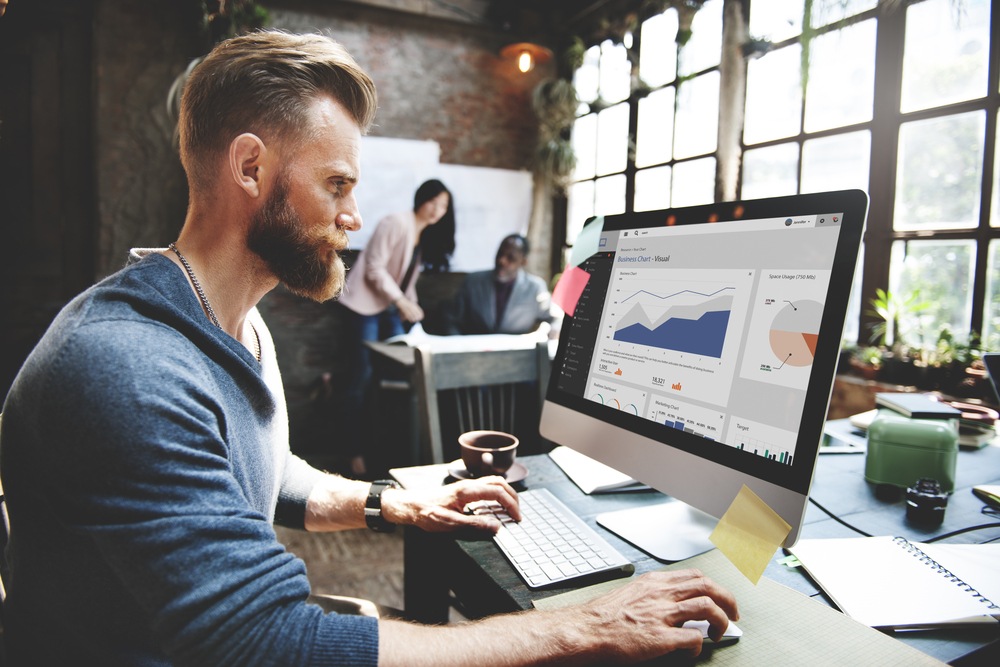 es and start-ups, coworking is taking the Asia Pacific by storm as large companies jump on board the trend, says Yardi's Neal Gemassmer.
According to research by Cushman & Wakefield, coworking has accelerated rapidly throughout the Asia Pacific region, with roughly 750,000 sqm of space leased over the last two years alone. America's largest coworking company, WeWork, now has 300 offices in 62 global cities, while China's Naked Hub and Ucommune are also making waves around the region.
Gemassmer, Yardi's vice president for international business, says demand from corporates has been the one of the biggest coworking drivers.
He points to research from Cushman & Wakefield, which finds the number of coworking enterprise-level companies – those with more than 500 employees – has doubled in the last 12 months.
Meanwhile, the share of freelancers and independent workers has dropped by nearly 15 per cent over the last three years.
"Large companies are on the hunt for space that is flexible, that enhances collaboration, and that fosters a creative culture – all characteristics of a coworking environment," Gemassmer says.
So, what are the three coworking trends to watch in 2018?
Innovation acceleration
"An innovation culture is an essential ingredient in a modern workplace, particularly as disruption continues to drive many companies out of business," Gemassmer says.
"Nurturing new ideas is critical to any company facing industry disruption."
Google has established community hubs, which it calls "campuses" to cultivate a community of entrepreneurs. Coders and creatives, innovators and investors can work together while locals catch up for coffee. Similarly, Unilever has set aside an entire floor of its regional headquarters in Singapore for start-ups to set up shop, and for its own team members to connect.
"Coworking can provide a cost-effective alternative to test innovative new ideas, and a chance for teams to rub shoulders with other businesses," Gemassmer explains.
Expect the unexpected
Artists and designers understand that space can inspire – which is why they love worn-out warehouses and down-at-heel factories. In the future, we can expect to see more coworking spaces pop up in unexpected locations, Gemassmer predicts.
Telco giant Verizon is currently refreshing some of its unused real estate – once the home of landlines and telephonists – by converting it to coworking space. WeWork has transformed an old bakery into a hub for high-energy entrepreneurs in Washington DC, while its Shanghai digs began life as an opium factory.
"Once people truly see the wasted space around us, they'll begin to unlock the idling capacity in that space," Gemassmer adds.
High-tech havens
As technology continues to advance at break-neck speed, advancements such as real-time access, keyless doors and automation via apps will play a central role in how we use shared spaces, Gemassmer adds.
"Billing, check-in, network logins, room bookings and even temperature control can all be managed with an app.
"As coworking moves from the fringes to the mainstream, it's clear our challenge isn't about space. Space is available right now. The issue is creating a productive coworking environment with the right technology.
"Coworkers, more than anyone, need a seamless system with no down time."
In November 2017, Yardi acquired WUN Systems, a fast-growing leader in the coworking and shared workspace market. WUN Systems serves more than 80,000 members in 700 global locations. Find out more.