Manhattan
By Erica Rascón on Mar 14, 2017 in News
For the first time in four years, average rents in Ma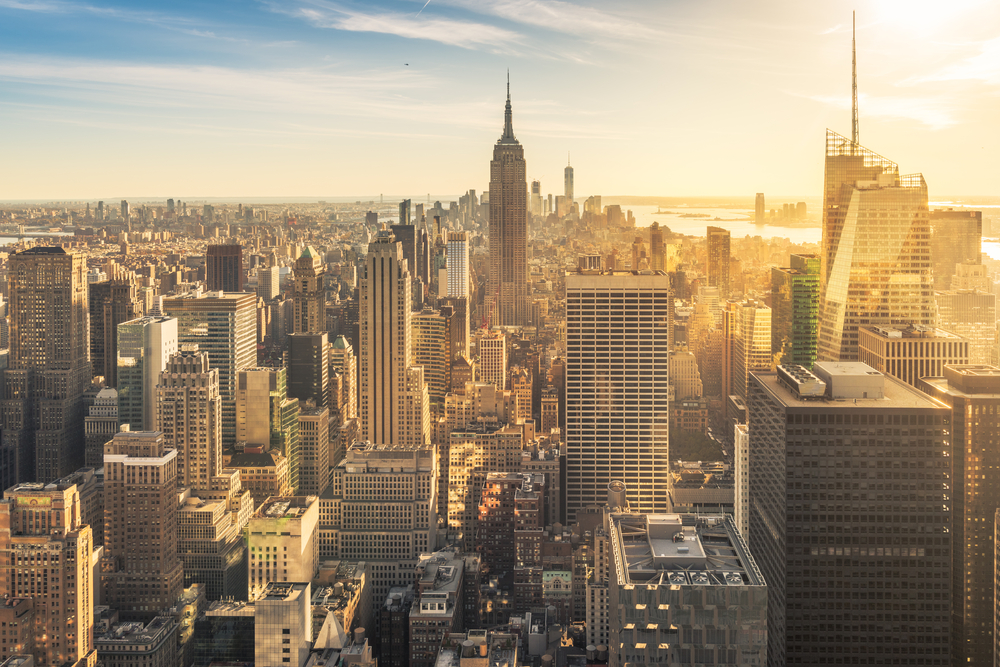 nhattan are decreasing across the board.
In the past, rents occasionally declined in one or two floor plans. Larger units demonstrated the most notable price fluctuations. Highly sought-after studio units were most likely to maintain consistent or climbing value.
Yet according to a recent Bloomberg report, the current decrease in prices applies to apartments of all sizes.
An increase in supply is the main catalyst.  Recent construction has given Manhattan renters more options. The Eugene, the tallest residential skyscraper in the city, began leasing this year. Vitrea and Waterline Square, both with jaw-dropping architecture, are also enticing renters their way. Throughout Manhattan, more than 20 new buildings will start leasing this year, according to Curbed.
The new competition has created an atmosphere that hasn't existed since 2012: excess apartments sitting vacant on the market for weeks. The conditions encouraged many landlords to explore less expensive asking rents—for Manhattan, anyway.
Bloomberg reports that median rents for studio apartments dropped by 2.6 percent. In February, that translated to a median list price of $2,500. Prices for one-bedroom units fell by 1.3 percent to $3,350. Two-bedroom apartments declined the most, dropping 5.2 percent to $4,500. With a decrease of 3.7 percent, three-bedroom units have the second farthest decline. These units average $6,031.
The median rent price for all units decreased 0.9 percent to $3,350.
Landlords have dropped asking prices by an average of 3.3 percent, 0.8 percent lower than February 2016, report appraiser Miller Samuel Inc. and brokerage Douglas Elliman Real Estate.
The report highlights 6,872 vacant units at the close of February. That's 12 percent more vacancies year-over-year.
Melinda Sicari, a broker with Douglas Elliman, recalls the change in customer bravado, "In the months of January and February, we had customers requesting three to four months free, which is pretty unheard of."
Though previously unheard of, such concessions have become more common. Free rents, reduced fees, and other deals are becoming more common as existing properties compete with new construction.
The uptick in multifamily construction is a major proponent of the higher vacancy rates. But construction in neighborhoods beyond the peninsula are also influencing Manhattan prices. The gentrification of previously unpopular neighborhoods lures renters away from affluent neighborhoods.
The higher vacancies rates are not unique to multifamily. Manhattan retailers, like other affluent New York neighborhoods, are battling vacancy rates as high as 20 percent. The New York Times offers a market report with more details for retail properties.
Brooklyn apartments for rent, as well as office spaces in the borough, are declining in rent across the board.
In the upcoming months, some of New York's most affluent neighbors will become renters' market.  For the latest reports on multifamily housing, subscribe to Yardi Matrix Monthly.