Leaving Cities
By Erica Rascón on May 7, 2020 in News
Anabelle Strauss grew to love the Mission District of San Francisco. As a data scientist, she enjoys the balance of living in a neighborhood of creatives. Her apartment is nestled amid an array of local grocers, international restaurants, and small businesses that are also appealing. But as COVID-19 swept through the city, much of what she loved about the area changed.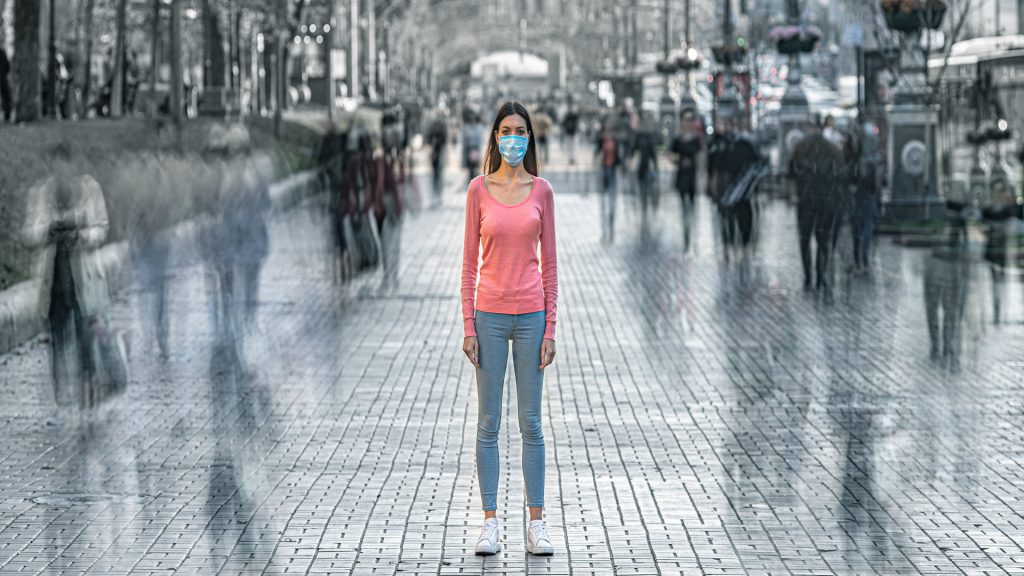 Her tech job allowed her to work comfortably from home two weeks before the governor issued a shelter in place edict. But then the local shops closed, some temporarily while others were less fortunate. Her cozy apartment began to feel claustrophic. She yearned for outdoor access that she didn't have. What's worst, she felt that the shared ventilation system in the apartment building caused her illness.
"I was sick for a while, likely COVID," Strauss says casually. "All the neighbors coughing constantly, I think I contracted it inside the apartment. It was a milder form, so it wasn't that bad, but it affects my cognitive ability and there is lung pain. It's been one-and-a-half months now."
Now Strauss, like many other Americans, is looking to escape the congestion on urban life. Her interview took place over the phone as she drove to the suburbs to tour a single family home. "A detached home would be nice. The more detached the better," she laughs. "It would be very nice to get some outdoor space." 
The quiet exodus
The transition from cities to suburbs has been happening quietly for years now. The COVID-19 pandemic shined a light on the shift and brought a few newcomers onto the moving truck. Many wonder, though, if the suburbs create a false sense of safety.
It's a misconception supported by legislators nationwide. New York Gov. Andrew Cuomo has accused density of spreading the virus more rapidly. 
"Why are we seeing this level of infection? Well, why cities across the country?" he asked reporters during a news briefing.  "It's about density. It's about the number of people in a small geographic location allowing that virus to spread. … Dense environments are its feeding grounds."
In an effort to not be consumed by the respiratory infection, those who can seek refuge in less densely populated towns are doing so. Austin, Nashville, Asheville, and a spattering of towns in Texas and South Florida have experienced a spike in new residents.
The problem: research doesn't support the theory that densely populated cities increase the likelihood of illness. 
The facts: policy—not space—protects residents  
Some of the most densely populated cities in the world have successful mitigated COVID-19 spread. Decisive, proactive policy coupled with community adherence has led to success in ways that space alone cannot.
Tokyo, Vancouver, and Seoul exemplify that population density does not correlate to an increase risk of illness. Vancouver, which is more densely populated than New York, has had a fraction of the illnesses and deaths per capita, reports Joe Cortright, director of The City Observatory in New York.
Conversely, less populated areas like Cynthiana, Kentucky and Fairfax County, Virginia have a disproportionately high number of cases per capita.
"I think that's one of the lessons here: With information and smart policy, there's no reason why cities are inherently going to be hit harder," observes Cortright.
So why are people still leaving the cities?
While less populated towns can't offer refuge from a pandemic, people like Strauss still want to leave the cities for the sake of their mental health.
"Even before COVID, all the face-to-face time in the city extracts energy. It takes a toll. It's draining," she says. "And the neighborhood that I live in, I think it's becoming more dangerous. Those are other reasons to look for something new. And I think I may just like more space, more green space, if the price makes sense."
Strauss plans take her tech job with her to her new location. COVID-19 highlights just how many jobs can be performed remotely, which may impact the future of remote work in the nation. Without a commute to consider, more Americans –especially Millennials– may opt to live farther outside of the cities, proposes Skylar Olsen, senior principal economist at Zillow.
Short term relocation offers a taste of life outside of the city
While some Americans are searching for new homes, others are content to sample the suburban life while they wait for the COVID-19 curve the flatten.
AirDNA, which analyzes Airbnb rental trends, marked an uptick in short-term leases in less populated towns. Around New York state, for example, Riverhead, Westhampton Beach, Fairfield and Rumson have witnesses an increase in revenues in the past month. Previously hot destinations like Manhattan and coastal attractions have experienced a 66% decline in revenues since this time last year.
The report forecasts that the trend will continue through the summer as city dwellers escape perceived COVID-19 risks in the cities.
Renter dissatisfaction may add to exodus
COVID-19 may contribute to few lease renewals in unexpected ways. In mid-April, research and consulting firm Kingsley Associates conducted a survey with renters. Respondents revealed that property managers' response to COVID-19 serves as a key factor in lease renewals.
About 39 percent of respondents who planned to move in the next half-year say that their property manager's response during the pandemic has influenced their decision. Each case is unique. Yet when property managers failed to take appropriate measures to mitigate the spread of disease, they effectively pushed renters away.
"My advice to our industry is that we shouldn't lose sight of really understanding resident satisfaction levels during the crisis, and as much as possible working on those, which are communication levels, cleanliness and sanitization, maintenance requests," says Dru Armstrong, CEO of Grace Hill in an interview with Multi-Housing News.
Get more insights on the intersection between COVID-19 and real estate on The Balance Sheet.