Leading with Action
By Erica Rascón on May 17, 2020 in News, People
"Adversity does not build character. It reveals it." Those words from James Lane Allen have resonated with readers for years. As we face challenges, our true nature is exposed.
Yardi is proud to share the stories of several clients that have supported residents, built community and exercised leadership during this difficult time.
Employee and resident support

The Bridge Employee Emergency Support Initiative to Aid Employees Amidst COVID-19 details support services for team members. Bridge has offered to pay employees' regular salary or hourly pay during their absence from work due to COVID-19 illness, self-quarantine, or to care for COVID-19-infected family members. The aid supports employees who can work remotely as well as those who cannot.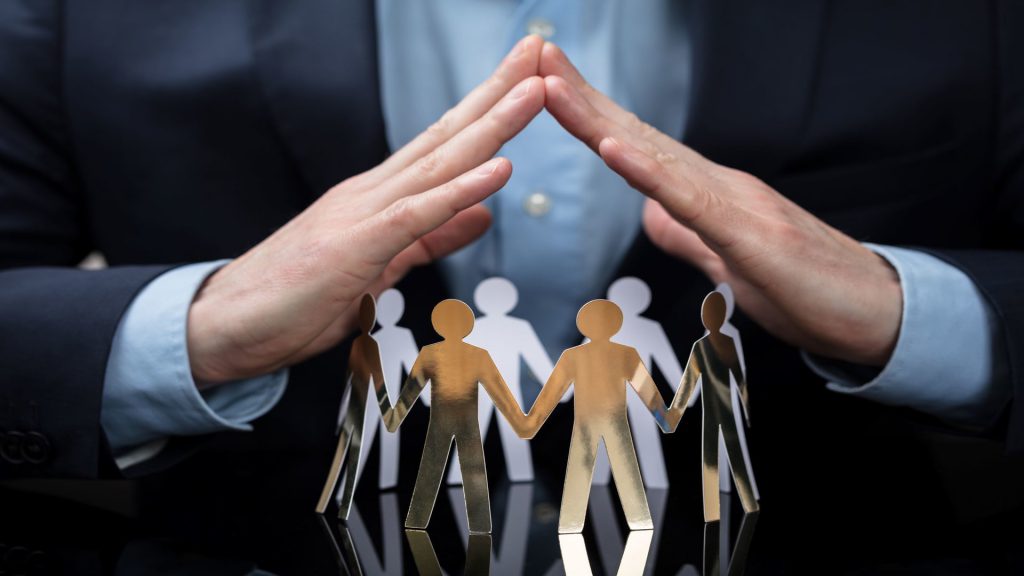 This Initiative exceeds the requirements stated in The Families First Coronavirus Response Act for companies with less than 500 employees. It supplements current Bridge protocols regarding teleworking and enhances the organization's protective measures for employees and residents.
Bridge Investment Group multifamily residents are eligible for the COVID-19 Financial Hardship Assistance Program. Residents can contact property staff to negotiate a rent payment plan suitable for their financial condition. The plans may include deferrals, lease extensions, and renewal opportunities. Bridge will not pursue any evictions for the non-payment of rent during the crisis.
"We do not want any resident to be concerned that they will be without a home during this pandemic," states a recent Bridge press release.
Hope through health and fitness
To help residents cope with shelter in place practices, Bozzuto has introduced #BozzutoStaysHome, a virtual event series committed to bringing a sense of sanctuary to residents.
"Sanctuary means many different things, but at the heart of it is a place where you feel at peace, where you can be yourself," says Nicole J. Wells, content marketing manager, digital marketing and strategy with Bozzuto.
"Prior to scheduling any activities, we first surveyed our residents to learn what topics were of true interest. Wellness and fitness were among the top areas. It's natural that the place where you are at peace, where you can be your full self, would incorporate movement. Whether through dance, fitness or yoga, you are free to express and be," says Wells.
The #BozzutoStaysHome series emphasizes the importance of physical movement and fitness as a tool to release stress and maintain health. Sessions include yoga, functional movement, and dance resources.
The multifamily housing provider also created the Flamingo 21-Day Virtual Wellness Challenge. Residents are encouraged to participate in home workouts. They can then post photos and encourage their fellow renters. Participants earn points that will be used to calculate rewards which include a party thrown by Flamingo—once shelter in place mandates are lifted– and year of free housekeeping services or personal training.
In May, Bozzuto encourages residents to join A Wider Circle's Virtual Race to End Poverty on May 16. Residents can sign up to exercise at a specific time to raise funds and awareness for A Wider Circle. The nonprofit focuses on emergency and long-term solutions for housing and food insecurity.
Finding normalcy while sheltering in place
Lincoln Property Company (LPC) has kept the atmosphere light by providing ways that residents can make sheltering in place feel more natural. Via social media, LPC shares content from their blog and sites such as Apartment Therapy to give residents tips on sheltering in place. Such resources include a guide to working from home, a list of the most versatile workout apps, bonding activities to do over teleconferencing apps, and quick meals for days when residents feel overloaded.
The housing provider is also hosting the #LPCHomeTogether contest. Residents can submit pictures of how they're making the most of their extended time at home. Submission ideas include pictures of DIY projects, workouts, and family games. Each week, LPC choses a winner who will receive a $50 Amazon gift card.
LPC resident relief efforts include options for payment plans and other policies to lessen financial hardships for those in need. For residents whose leases were ending between March and May, LPC aims to help residents postpone or reroute their relocation plans.
Helping prospects feel welcome
Village Green has developed the Frontline Program for prospective renters that includes discounts for essential workforce personnel. Eligible prospects include workers in health care and public health, food and agriculture, communications and IT, utilities and construction.
To support essential workforce members, Village Green will credit back application and PD deposit fees. The property manager is also waiving lease administration fees and reducing the security deposit to $150 for those with approved credit.
Relief for residents
Pinnacle has teamed up with the Resident Relief Foundation to support those facing financial hardships due to job loss and medical expenses during COVID-19. The property manager has committed $10 million in rent payments for residents enduring difficulties.
Due to overwhelming demand, fellow renters and supporters are invited to make donations to supplement the fund.
Standing with employees
Cushman & Wakefield launched the Global Employee Assistance Fund to help employees financially impacted by COVID-19. The real estate services firm allotted $5 million to two aid divisions: the Immediate Relief Fund quickly disperses up to $250 to employees in need. The Disaster and Hardship Fund offers a more substantial payout for employees who are "significantly impacted" by the crisis. All employees are invited to donate to the Global Employee Assistance Fund.
Many executive members of Cushman & Wakefield stand in solidarity with employees around the world. As of April 20, 2020, CEO Brett White forwent 25% of his base salary. CFO Duncan Palmer, COO Michelle MacKay forewent 20% of their base salaries and they were later joined by President John Forrester. They have volunteered to stand by their commitment until December 31, 2020 unless otherwise advised by the Board of Directors.
"We have a responsibility to care for our employees with the same level of dedication that they're showing our clients right now," said White. "Thousands of our janitors, tradespeople and building managers leave the safety of their homes each day to ensure that essential buildings are clean, safe and operational during this pandemic."
Discover more ways that Yardi clients exemplify corporate social responsibility.