Interface Excellence
By Nik Edlinger on Jun 12, 2020 in News, Technology
Change isn't easy, especially when it comes to daily drivers like an eMAR. Habits are formed. Workarounds are found. And business as usual continues, even when new solutions offer better ways to get the job done.
Take it from Ed Mason, director of technology and general operations for Mercury Pharmacy. "People don't like change a whole lot. They just want to get through their lives and not have to worry about extra stuff. And that's the hardest thing you fight. You have to have the mindset that this change is good."
With over a decade of experience in rolling out eMAR interfaces, Ed has seen their progression from products that required special equipment to services that only need a web browser. Ed was also an early adopter of ALMSA, the care technology that Yardi eMAR is built on. "Back then, ALMSA was the first of everything. It was the first real time, the first online, the first automatic update. It was really cool. I was just sticking ALMSA in every community."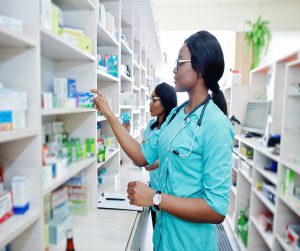 Having set up eMAR systems so many times, he now knows the best way to approach change. When an implementation is underway, he tries to make time to get out to the site. He's involved from the start to act as a resource and help the community get trained.
This productive collaboration extends to his partnership with Yardi. At Mercury Pharmacy, which serves over 6,000 active residents in Washington state, Ed works closely with our implementation team to roll out Yardi eMAR.
"What I like about the Yardi implementations is that you actually have trainers go on site to do it. With other eMAR vendors, most of it is done over the web," Ed said. "Yardi spends a little more time training people, which is obviously great for us, because as much as you try and tell the end user, the customer, that this is a Yardi product or this is whoever's product, they still call the pharmacy for answers first."
Rather than point fingers, Ed says that resolving issues, whether during the implementation or later on, goes much smoother when there's a good relationship between the pharmacy, community and software provider. And although calls about Yardi eMAR are "very minimal," Ed will simply reach out or text his Yardi representative directly when something does arise.
"The good thing about Yardi is that they make that solid connection upfront. This is how it's got to be if you want to be successful," said Ed. "Just because you can do [an implementation] in a day doesn't mean you should do it in a day."
Join the Yardi Pharmacy Network
If you'd like to learn more about interfacing with Yardi eMAR and streamlining rollouts with your client communities, email us or call (800) 866-1144.