Industrial Outlook
By Leah Etling on Jan 28, 2021 in News
It's a rosy outlook for the newest real estate sector to be featured in a CommercialEdge monthly report. In 2020, the industrial sector was considered the top performer of all major real estate sectors.
Industrial rents averaged $6.38 per square foot in December 2020, a 4.8% increase over the last 12 months, according to the first-ever CommercialEdge Industrial Monthly. All of the top 20 markets covered in the report saw at least some measure of growth in average rent over the last year. The ongoing industrial report will cover data on rents, occupancy, supply and transactions, as well as key economic indicators.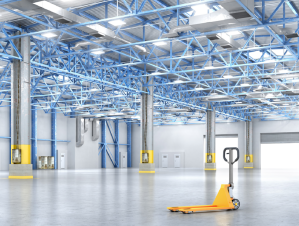 "Rent growth across the board bucks the trend of other commercial real estate asset classes. Both multifamily and office have a substantial share of markets with falling rents and increasing vacancies, something not seen among the top 20 industrial markets," note the analysts.
Demand for e-commerce infrastructure and a huge boost in online sales during the pandemic have been a boon for industrial assets. Today, e-commerce accounts for nearly one-fifth of core retail sales.
In 2020, a record 228.4 million square feet of industrial space was delivered, the most new space completed this century. That milestone is a further indicator of the health of industrial real estate. These projects were well underway before COVID-19 induced a demand surge for industrial space, signifying that the industry was already on the upswing before 2020 put things into overdrive.
Find the full CommercialEdge Industrial Monthly for download.