Housing Options
By Cutright Elizabeth on Jul 29, 2016 in News
With home prices rising faster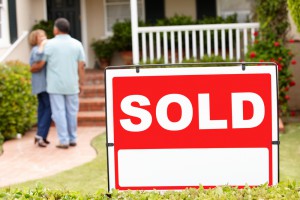 than the cost of senior housing, many older adults could be ready to make the change from homeowner to senior living resident.
For Americans facing retirement age, it can be difficult to determine when to trade in the private home for a senior living residence. While some seniors fear losing a certain amount of independence or surrendering to age and infirmity, others may be primarily concerned with finances. Data provided by A Place for Mom reveals many budget-minded retirees could be better off selling the family home and moving into a senior housing.
A Place for Mom collected the data as part of its Senior Living Cost Index. By comparing expenditures on actual rent and care at over 2000 U.S. locations, the index delivers a database for consumers looking to quantify the pros and cons of retirement living. For Charlie Severn, vice president of brand marketing at A Place for Mom, the index stands out from other databases because it includes the actual rent and senior care payments, instead of the typical cost-of-care estimate, making it a "first of its kind."
According to the Index, which includes data from over 100,000 move-ins from 2012-2015, there has been 2.7% rise in all types of senior care in the last year. This increase is 1.5 times faster than core inflation, but still slower than the 7% rise in home prices. As a result, Severn explains, selling the family home may mitigate much of the outlay of moving into senior housing.
"This makes the sale of a home from a timing standpoint pretty good," he tells Senior Housing News.
In the end, A Place for Mom hopes the National Senior Living Index can provide helpful information on senior housing options. The Index lists senior living costs and growth estimates based on region, and users can learn about the living expenses in different parts of the country by picking a city and choosing between a low, median or high cost-metric.
A handy map also contains state-by-state median cost data, which can be particularly useful for those considering a move to a border state. A chart divides annual growth of senior living expenses by area, allowing for a quick assessment of what parts of the country are getting more expensive. This information about trends over time can also aid in future planning, since many residents will probably not move again once they make the transition into senior housing.
The care expenditures are also broken down by type, including Independent Living, Assisted Living and Memory care. Each category includes bullet points highlighting what services that can be expected at each type of facility. A free Senior Living Planning Guide includes a step-by-step breakdown of the process to further assist families. The guide community comparisons and tips on calculating rates and coordinating a move, all with the aim educating families about what's available in the senior living marketplace.
"In any given geography, there can be a pretty big range in terms of cost," Severn tells Senior Housing News. "I think folks will discover that they have a lot of choice available to them."