House Rules
By Joel Nelson on Aug 1, 2022 in News
"So many new developments are under construction, they are likely to compete with each other – and not just for residents. Developers are also competing to find construction workers to build their projects."
National Real Estate Investor reported that in March 2017. The housing industry finds itself in much the same straits today. Even though more homes are under construction than at any time in the past five decades, supply chain slowdowns and labor shortages have added 25% or more to the time required to build a new home before COVID-19, according to the National Assn. of Home Builders (NAHB). Pandemic-related supply chain problems and rising interest rates add tens of thousands of dollars to the cost of a typical house. Rising interest rates and inflation will also add to the affordability challenge.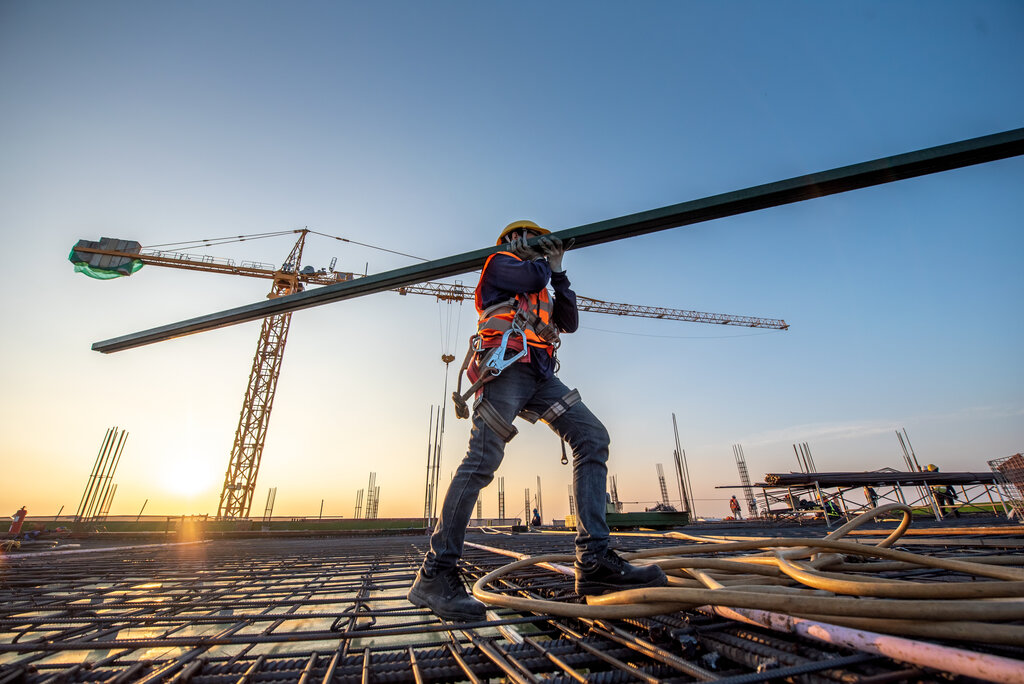 "We need to be building around 1.5 million to 2 million homes just to keep up with the demographic demand coming from the millennials," says NAHB economist Danushka Nanayakkara-Skillington.
Key factors keeping the number of homes in the U.S. at low levels include:
More than 90% of builders report shortages of key materials, the NAHB reported in June. Windows, doors, heating and air conditioning equipment, appliances, cabinets and even garage doors are in short supply, with overall costs rising 19% year over year as of June.
Building material "price and availability, along with persistent supply chain bottlenecks, remains the most urgent challenge for builders as they seek to boost production to meet rising demand," NAHB chief economist Robert Dietz said in February.
The current worker shortage that traces its roots to the housing bubble collapse in 2008, when many homebuilders went out of businesses and their workers left for other industries. The current influx of new workers barely covers the turnover rates of retirements and departures, leaving about 450,000 open jobs in residential and non-residential construction. Up to 2.2 million new workers will be needed within the next three years to meet demand.
A shortage of suitable land adds to the problem, with zoning rules restricting higher-density unit construction in some localities. That means in some cases that "you have to build single family units on lots that are bigger than the market wants," Dietz says.
Planning to reduce inconvenience
With the supply chain slowdowns and manpower shortages expected to continue at least through 2022, experts say that anyone involved in residential construction projects needs to be flexible in terms of planning, budgeting, timelines and expectations.
Kansas City, Mo., real estate news and education resource Think Realty offers some tips for residential project management:
Materials selection. Order items such as cabinets, windows, doors, and other items early to avoid lengthy wait times. Consider new ways to alter color and design schemes to fit available items. Seek out local sources. Some contractors are acquiring materials and designing around them, reversing the usual sequence. Consider salvaging used cabinets, light fixtures and other items. Look into using alternate materials for flooring.
Team building. Get architects, designers and contractors together as soon as possible to minimize mid-project designs, delays and cost overruns. Leverage your local and national industry relationships to find materials or discounts.
Cost containment. Some builders are revising their cost escalation clauses. Developers and others should understand the cost escalation clauses in the contracts they sign. A customer may think a simple change in window styles, for example, will have a minimal impact on a project, but obtaining those windows could add several months of delay.
Labor management. It's not easy compensating for the reduction of labor available in construction labor, plumbing, pipefitting, carpet installation and other trades. But there are measures that help, such as enlisting the help of HR professionals who can locate resources, paying competitive wages, providing proper training and not requesting more work than a staff can handle.
"With so much uncertainty around manufacturing slowdowns, supply chain disruptions, scarce product availability, and volatile prices, building in flexibility and advance planning to your project is more important than ever," says Mischa Fischer, chief economist for Denver-based home projects resource provider Angi.
See how Yardi software enables efficient management of all elements of residential housing.