Future-proofing Flex Spaces
By Luis Estrada on Apr 1, 2021 in News
Better to act than take on the risks of inaction. This was the theme of a recent GWA webinar, in which panelists discussed ways to minimize risk and future-proof a coworking or flexible workspace operation.
"The biggest risk is the risk of not doing anything, of not reacting to the market," said Dan Zakai, co-founder and CEO of Mindspace, a coworking space with locations in Europe and the U.S.
By now, we see that the office experience as we knew it is being reimagined. Landlords need to pivot to a hospitality experience in order to safely and effectively welcome tenants and workers back. They need to provide amenities that workers don't have at home, or offices will see low occupancy given that productivity levels did not drop from the couch, kitchen table or home office. According to Zakai, landlords will raise occupancy levels with coworking faster than with traditional long-term leases. One of the biggest challenges is whether to spend the initial cost on coworking, whether that is building out a new coworking space or transitioning a vacancy. Since landlords typically won't operate the space, it makes choosing the right partner critical.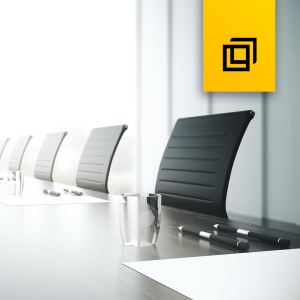 Giovanni Palavicini, principal at Avison Young, believes one of the keys to success for operators is finding a niche. Much like hotels have seen the growth of boutique offerings, the coworking industry should head in the same direction. This was already a growing trend prior to the pandemic and could accelerate now. Picking the wrong operator with a business model unsuited for your location, or a poor deal structure could create significant risk. "I don't like RFPs because an RFP allows anyone in the door," Palavicini said. "Because at the end of the day, we want to figure out who we want coming to the table and then figure out if we can structure the right deal."
For many landlords, the decision is no longer if or when to get into flexible workspace, but how. Keep in mind there are many different branches within the industry. The term "coworking" does not identify all of flexible space, such as private suites, hybrid suites, open format coworking, agile suites and many other terms that can be confusing for landlords who have no sector experience. One of the biggest factors influencing the flex industry now is the rise of corporate coworking. During the pandemic, with companies closing their main offices, coworking spaces have stepped in to fill the void. From offering open space, to meeting room access, to private suites, coworking operators are catering to corporations who want teams to feel a sense of camaraderie and work effectively together.
According to Palavicini, some landlords are simply unwilling to risk getting into coworking because the industry has been hit so hard by the pandemic. He believes some of the failed operations coming to light recently can be attributed to management decisions. "A lot of these business were not right sized. The operations were too big, the spaces weren't efficient and the layouts weren't right," he said. If landlords have to put in $150-200 per square foot to convert, they are likely to decide against flex space.
But the industry is starting to see major players who are pioneers in joint venture operations, such as: globally focused Mindspace; highly rated U.S. workspace provider Industrious; and Chicago office space-based Novel Coworking — now rebranded as Expansive Workspace. Pre-COVID, landlords were opening up to the idea of these partnerships and realizing there was significant capital to be gained.
"We bring the sweat equity, we bring the brand, we work hands-on at making the space successful and we bring a lot to the table," Zakai said. While the landlord is taking more of the risk, it falls on operators to change the mindset of a specific landlord but also the perception of the industry as we emerge from a year of pandemic-related downfall. "We're coming in as operators under management deals, as service providers, not as tenants. We bring the tenants to the building for them," Zakai added.
Overall, flexible workspace operators need to be creative to build business back up and increase a sense of security and stability. Landlords also need to see long-term growth and understand that operators are invested in turning things around as quickly as they can. In a future where traditional office employees are transitioned to a hybrid work model and don't spend five days per week in office, the growth of coworking as a workspace option is extremely important.