Football Fun
By Katrina McDowell on Nov 2, 2022 in News
American football season is here. Stores and stations are filled with advertisements for local city football teams and the community comes together for Sunday Funday games. The National Football League (NFL) is known all over the world, and even boasts an International Series of five games, three of which are played in London.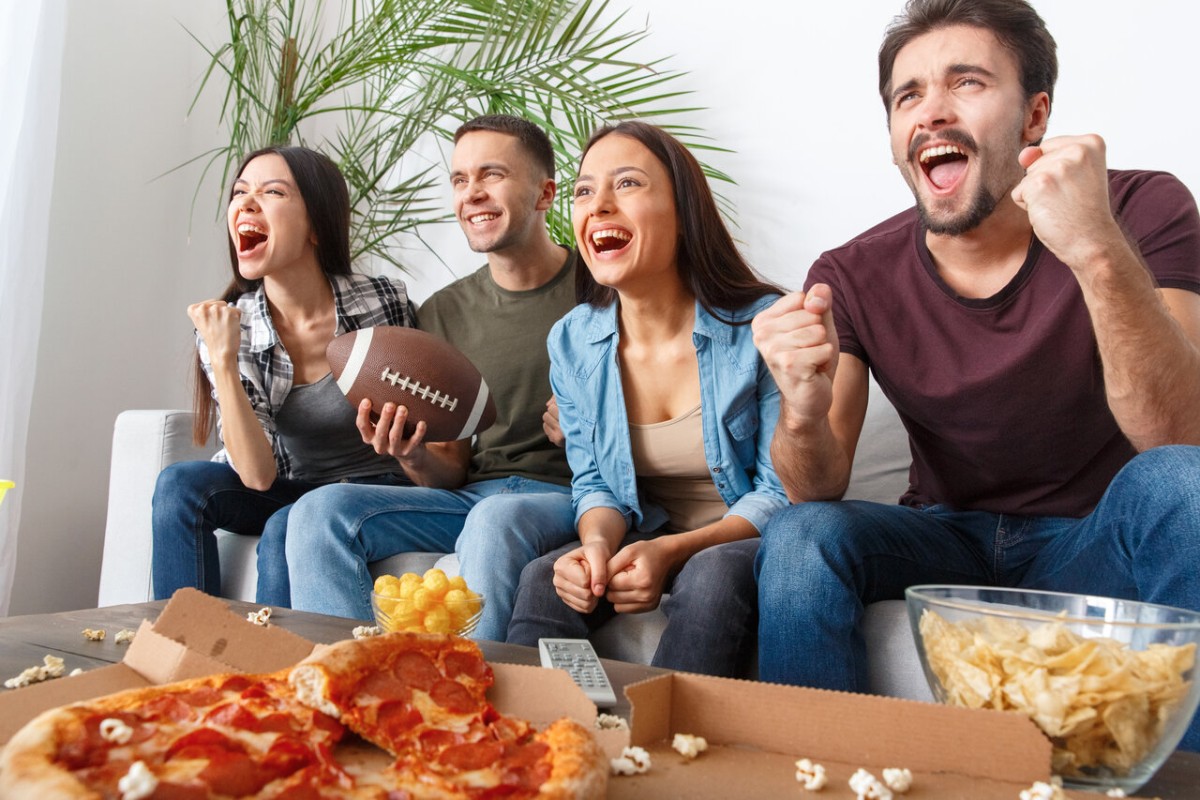 Let's not forget about college football, which is also a big deal. Especially if you live in one of the "Power Five" conferences. The Power Five includes the Atlantic Coast Conference (ACC), Big Ten, Pac-12, and the Southeastern Conference (SEC).
"Football works as a very effective marketing tool for universities and creates value for student housing properties," said Jaclyn Fitts, CBRE's director of national student housing.
As a property owner or manager for a multifamily complex or student housing property, how can you market football eagerness and engage with your residents? Here are a few events you can throw this season for your football fan residents.
Football season means cooking and getting together with friends. Create that fun atmosphere in your community by hosting football-watch parties in the clubhouse. People bond over football and food. Turn a boring Monday into a fun Monday Night Football watch party with refreshments and treats. Order some pizzas for a fan favorite or get creative with football-themed foods and dips.
If you happen to live in one of the Power Five conferences, consider doing an event for two of the rival school games. Especially if this is a student housing property. For example, the University of Texas and the University of Oklahoma are two big rival schools. In the Dallas area, they have their game played during the Texas State Fair in the Cotton Bowl, known as the Red River Showdown.
Think about two universities that might be big rivals. Residents can decorate their doors to show their school pride and you can give out prizes for the most creative. You can also incorporate this same idea for NFL games as well since they too have conference rivals. Door decorating contests are easy, fun, and won't be too hard to manage.
Don't forget most football games are played on Saturdays and Sundays. Host a pre-game Football brunch. As a multifamily property manager, one of the best resident events you can invest in is an extravagant brunch. You can keep the theme of football, but this way those who are not big football fans can indulge in some fun too. Have a bloody Mary, mimosa, and/or coffee bar so residents can choose their preferred juices, creamers, and garnishes. Breakfast tacos or burritos are a perfect choice for foods for quick grab-and-gos when residents are off to the games. A bagel bar would also be easy to incorporate. Have some music playing as well so everyone can start the morning off happy.
Remember football season brings out some loud action fun – which can inevitably lead to noise complaints. Send a friendly email reminder to residents of quiet time hours in case some residents get too rowdy after games are over. Interacting and engaging with residents will lead to happy tenants and longer retention, which is the overall goal for a multifamily or student housing property.