YASC Makes a Virtual Return
By Joel Nelson on Apr 28, 2021 in Events, Global, News
The Yardi Advanced Solutions Conference, which began as two annual events in the U.S. and expanded to encompass six events on four continents, will soon continue its two-decade tradition of helping clients maximize the value of their Yardi software.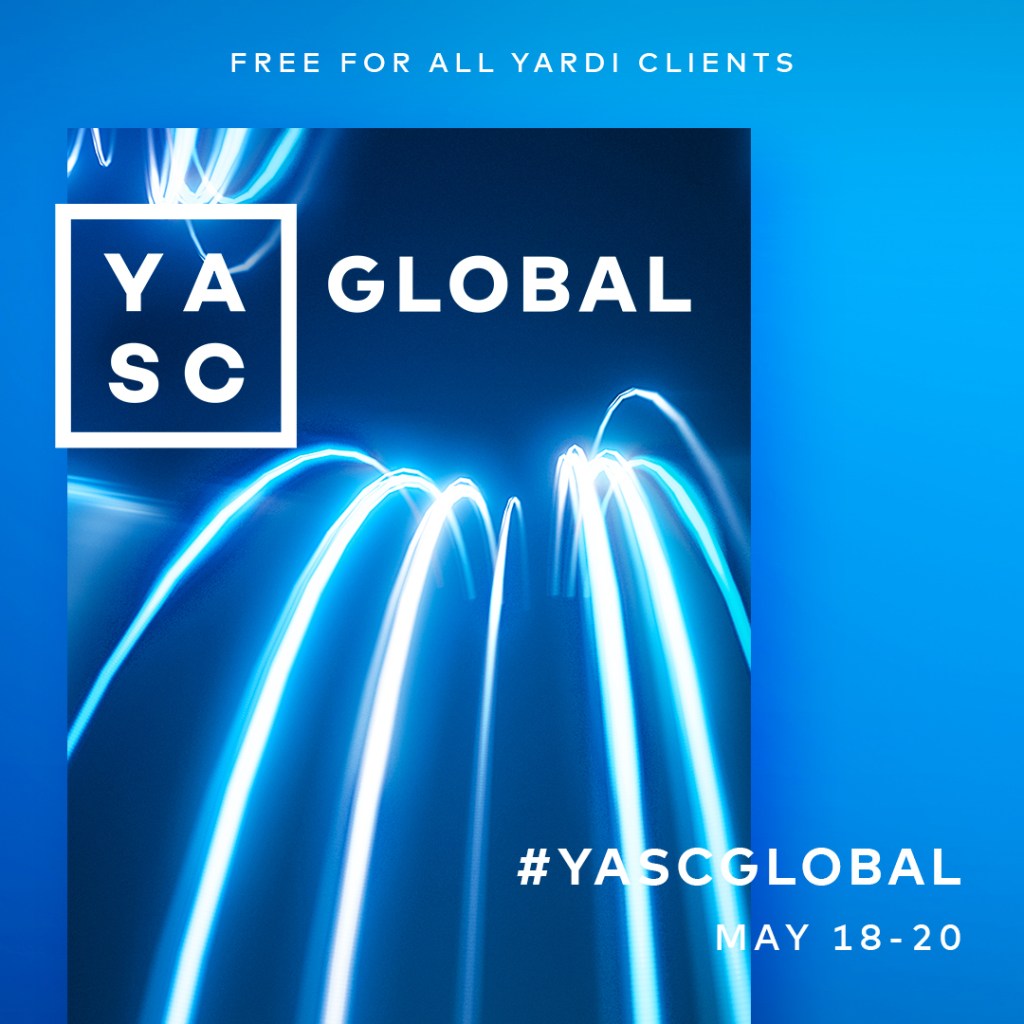 "The reason I enjoy YASC is to see new product developments and to understand how other corporations are using the platform," said Katerina Urquhart of London-based M&G Real Estate, who attended YASC Europe in 2019.
"I was able to take classes on the newest products, ask questions on topics I didn't fully understand and dig into things that interest me," Marcie Trivette of Fore Property in Las Vegas said last year.
"No matter how big or small, every client has a voice with Yardi, and these sessions are great ways to reinforce that," an executive director with Laramar Communities LLC of Greenwood Village, Colo., noted back in 2010.
Last year's presentations were different, of course. All YASC events were combined into YASC Digital and YASC Global, virtual experiences with a full slate of free on-demand classes, social activities and gala entertainment.
YASC Global in October drew more than 20,000 attendees and featured an exclusive performance from internationally acclaimed Icelandic band Of Monsters And Men. With every view triggering a donation from Yardi, the event earned $75,000 for charities. A two-time Grammy Award-winning performer is on tap for the May conference and Yardi again will make a donation for every attendee viewing the show.
The next edition of YASC Global happens May 18-20, with 280-plus classes on the latest software innovations for property owners, asset managers, real estate investment managers and others working in commercial, residential, PHA, senior living and other real estate markets. Live chat support will also be available. YASC Global participants can also look forward to social media interaction, daily giveaways, networking opportunities and entertainment. All Yardi clients are automatically enrolled in the conference.
"This is the era of continuous connection. But in the world of business, continuous connection hasn't fully come to fruition. Our goal is to make that happen and provide the tools and technologies that you need," company president and founder Anant Yardi told 2,500 Yardi clients and staff members who gathered in San Diego for YASC in 2019.
Two years later, in vastly different circumstances, that remains the purpose of YASC. Learn more about the benefits Yardi's global client base gains from this event.