Virtual GWA 2020
By Luis Estrada on Jun 20, 2020 in Events
The 2020 GWA Conference, like many events nationally this year, was forced to pivot to a virtual setting. Despite the quick timeline to put the online event together, GWA was able to gather a fantastic group of presenters and over 1500 attendees took part in the 24-hour production.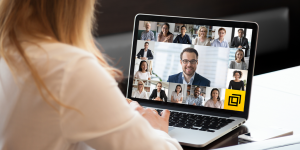 The prevailing themes were health and safety for both members and staff, as well as the changes the coworking industry can expect to come out of this crisis stronger and smarter. Here is a look at some of the takeaways from the global event.
The office is not dead
One of the interesting nuances from the pandemic has been how productive employees have been while working from home. Employers have generally been pleased with the productivity of a completely remote workforce. It is potentially a defining moment for coworking spaces, which could reap the benefits of companies who realize they don't need to house everyone in one centralized location, and many positions could become fully remote. Previously remote workers, on the other hand, may just feel some satisfaction at what they've known all along.
However, bandwidth limitations, distractions or lack of comfort could pose some challenges while working at home. Joe Brady, CEO Americas of The Instant Group, explained that while work from home policies have had success, coworking solves for the issues that WFH presents.
Brady's stated the 3 C's for where people choose to work are concentration, community and collaboration. While one may achieve some aspects of that from home or with the emergence of video conferencing, the coworking industry is a hub for all three simultaneously. "The idea of innovation could be dying if everyone is permanently working from home," he said. "The threads of culture strengthen when people come together."
Ensuring health & safety
As COVID-related restrictions continue to be eased, more spaces are opening their doors, whether at partial or full capacity. The main concern for operators is ensuring health and safety of staff, members and guests. Throughout many of the sessions, panelists explained additional safety measures being taken, as well as how health concerns may slow the initial rush of members back into work environments.
Landlords and operators will need to emphasize communication. Share any updates on space usage and availability, changes being implemented, quality control measures, and new protocols. As Kane Wilmott, co-founder of iQ Office Suites, shared, operators should create confidence in their members. Whether it's signing an addendum that they feel comfortable returning to the office or asking detailed questions about their health and who they've contacted, members need to be assured they are safe upon returning.
Per research from Instant Group, nearly 85% of operators are increasing cleaning protocols, and nearly 40% said they are improving the tech in their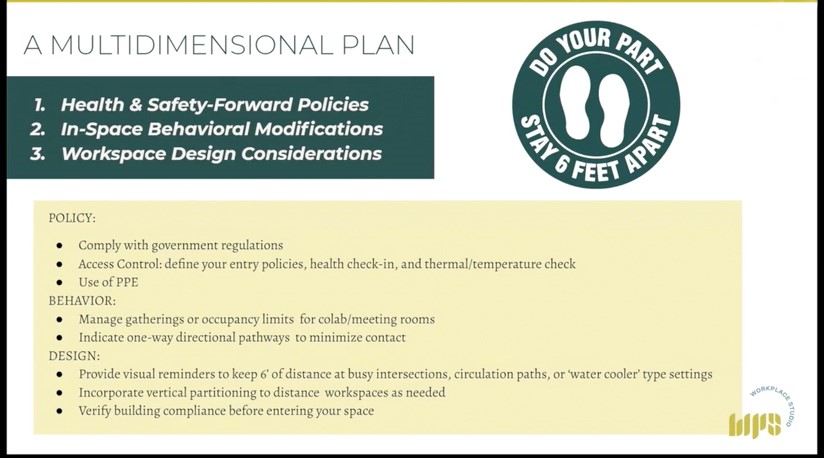 space to allow for contactless interaction. In addition to those two categories, reducing desk density and reducing shared equipment were also steps taken by over a third of respondents.
Mara Houser, founder and CEO of 25N coworking, shared what a step-by-step plan for coworking space reopening may look like. Changes could be as simple as trash cans with step lids, seat separation, partitions between some desks and touchless hand sanitizing stations.
Adapting to changes
A new Gensler study showed that a surprising 44% of people surveyed support being back in office full time. However, companies may not deem it in anyone's best interest to be in office full time for the foreseeable future. As the working environment changes, companies will begin to explore satellite offices closer to residential areas as well as staggering shifts or days in office to limit crowding in conference rooms, elevators and common areas.
Virtual memberships are expected to rise significantly. These memberships can provide a mailing address, virtual receptionist service, video conferencing, office phone number and other significant business enhancements all while the member works safely distanced. Continue to offer printing, scanning, and any other office supply services you may offer to in-person members as well.
"I took for granted the skills and experience I had to offer to my members," said Jessica Bommarito, founder of Groundswell Coworking. Her plan was basically to monetize any help or coaching she could provide to her members. Whether it's personal business analysis, lunch & learn sessions, or any expertise you may have to offer, if you add them onto your tiered membership packages, you may see financial benefits.
A prevalent theme to the sessions was the fact that business owners will need less real estate. This doesn't mean there will be less demand for space, but it could signify that smaller spaces will be preferred. As Jeff Adler, Yardi Matrix vice president, stated, companies could elect to have a third of employees at a downtown centralized location, a third at satellite offices, and a third permanently working from home. Will there be an exodus from major cities? Research seems to indicate that those in higher income brackets could leave main hubs for spacious suburban areas while the lower income groups could relocate back home or to cheaper neighborhoods if there are no work requirements tying them to a central district.
While coworking continues to evolve, it seems like the next step is for more joint ventures between landlords and operators, as well as landlords developing their own coworking models to fill vacancies from traditional offices.
With attendees from nearly 70 countries, the first GWA virtual conference was a success, and provided a perspective from operators as well as data research metrics for how operators can remain successful in challenging times.