Tech Harmony
By Erica Rascón on May 5, 2021 in Events, Technology
We've learned that most every company is a tech company: in the past year, companies that prioritized adaptability and tech innovation managed to thrive in the most unprecedented circumstances. At PM Springfest, two real estate industry experts shared their best practices for tech selection, implementation and creating efficient processes that scale. Their analysis offers insights and inspiration to prepare Canadian property managers for a harmonious future with technology.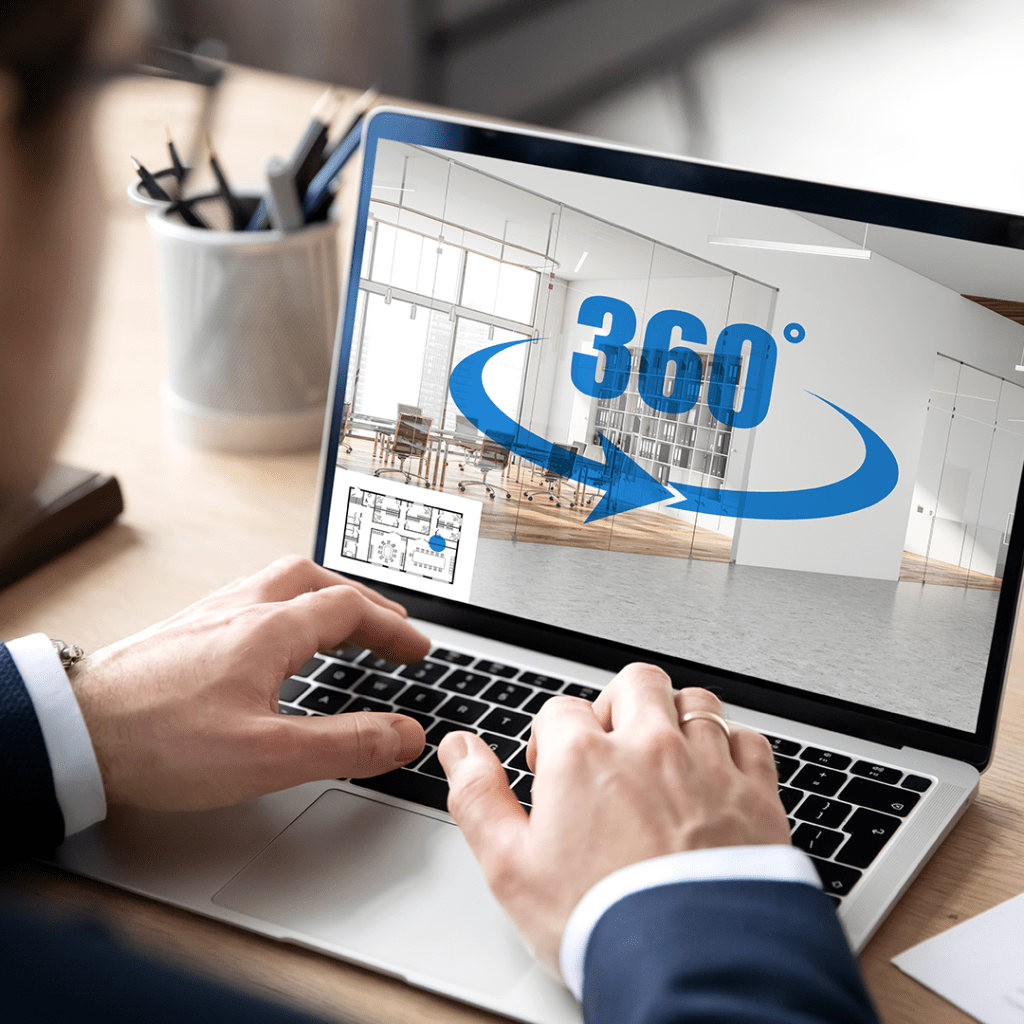 PM Springfest 2021
PM Springfest is a two-day online educational conference for decision makers and influencers of the property management industry. The event gave participants the opportunity to connect, network, learn and share insights on the industry's most important topics including sustainability, legal and regulatory issues, resiliency and technology.
Panelist Sandeep Manak, CFO, Wesgroup Properties, Brian Turpin, CIO, Greenwin and moderator Sam Amin, marketing manager, Yardi Canada led the webinar, "Hello New World: Are You Ready for the Future of Real Estate Tech?" The panel explored how tech facilitates business continuity, strategies for successful adoption and how they leverage data to thrive.
Tech is essential for modern, successful business continuity
The pandemic served as a catalyst for technology adoption throughout real estate verticals. Manual processes, paper-based filing systems, and face-to-face interactions came to an abrupt halt. Technology empowered companies to press forward and thrive in remote environments.
Turpin says, "At Greenwin, we always had this digital mindset of being cloud-first. Our overall strategy has been focused on mobility, digital payments, online leasing, and virtual tours."
As a result, Greenwin was able to shift to remote work environments within a few days. The organization also accelerated disaster response protocols that were already in place.
"Something that we specifically did around the pandemic was the deferred payments," says Turpin. "A vendor like Yardi quickly stepped up and pivoted to what was going on in our environments and the customers' needs."
Tech culture strategies for successful adoption
Software was only part of successful business continuity. Open-minded staff who were willing to step outside of their comfort zones and embrace the benefits of technology were also essential.
"Technology reduces the friction between effort and results," observes Manak. "One part is having the right solution and the other is having staff that want to implement it. It is very important that we don't trade frustration for frustration."
Wesgroup leaders are "mindful and deliberate" to communicate objectives, goals, and inspire staff to see how tech helped them to achieve desired outcomes. Employee buy in was essential to success. When it didn't come naturally, it had to be nurtured.
Both Manak and Turpin focused on technology that addressed the needs of multiple verticals within their organizations. Rather than having teams running as independent silos with unique IT teams and tech solutions, the experts sought integrated software to maximize economic efficiency and leadership buy in.
How to thrive by leveraging data
"Data drives smarter decision making. If you are making a decision that is not based on data, it is just an opinion," says Turpin. That mindset drove Greenwin to unlock to power of data at the per building level. The organization gained a better understanding of how each part of a building contributed to the financial picture of the entire portfolio.
"The software and hardware are intersecting now. Everything can have a sensor, whether it's leak detection or hours of operation," says Turpin. "Knowing when you install a new roof or low flow toilets, and see a direct correlation of the costs year-over-year or even before after—that is game changing. Organizations that find this insight set themselves apart from their competitors and become leaders within this industry."
Manak and his team also leveraged data to maintain momentum during tough times. "Luckily, we have been fortunate to have Yardi as the backbone of our platform. When the pandemic hit, our multifamily side of the business didn't feel too much of a hiccup."
Technology presented a different opportunity on the commercial properties at Wesgroup. Metrics on the consumption of energy and water helped Wesgroup identify opportunities. "Technology is creating opportunities for growth and scalability, giving businesses a wholistic view of the organization and contributing to effective leadership and decision making," says Manak.
The undeniable human element
Wesgroup and Greenwin both noted that all technology, no matter how robust, has its limits. That's where the human element fills the gap.
Manak explains, "We are using media channels like newsletters, but for tenants that are not connected digitally it goes back to more traditional methods. This has been difficult because the urge to connect has been so strong and in some cases, technology doesn't close the gap."
Turpin adds, "There are extremes in generation and technology gaps. We need to ensure we are meeting the needs of all occupants, whether it's a physical sheet of paper, email, text or phone call."
Occupants weren't the only ones in need of human connection in the face of rapid technological adoption. Turpin encouraged his team to address issues face to face when possible. Soft skills are irreplaceable.
Manak has noticed an increase in patience and perspective from different levels within his organization. In remote work environments, repetition became a key factor in communication. He says, "People are looking for inspiration and various levels of the organizations now have to demonstrate that."
Looking forward
The panel concluded that openness is an overarching theme to the success of the real estate industry moving forward. In some organizations, that may look like establishing a strong focus on what needs to be accomplished but a more organic approach to how and where it's done. For others, it's open-mindedness to new technologies that can improve resiliency. Rigid structures and systems cannot survive.
"Going forward, we all need to be open," says Turpin. "You need to disrupt yourself."
If you would like to learn more about how technology can help your business continuity strategies download the Multifamily Solutions To Help Social Distance brochure for Canada or Commercial Solutions To Help Social Distance Brochure for Canada.