Superheroes Need Super Tools
By Nik Edlinger on Sep 14, 2019 in Events, News
Despite what the silver screen or comic books might show, you don't need a truth-telling lasso or flying hammer to be a hero. All it takes is the courage to do good, a strength that senior living caregivers possess in spades. The 70th AHCA/NCAL Annual Convention & Expo aims to empower these everyday heroes by sharing the real-life tools they need to face the industry's toughest challenges. (And as you may have guessed, this year's theme is superheroes.)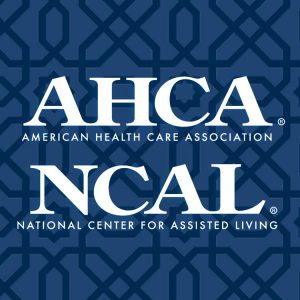 AHCA, the American Health Care Association, is the nation's largest association of long term and post-acute care providers, numbering over 13,500 member facilities. NCAL, the National Center for Assisted Living, serves as the assisted living voice of AHCA. For decades, these organizations have pushed for better care through national advocacy, professional development and events like their annual convention.
Set in Orlando from October 13-16, this year's convention will bring together over 4,000 people for the shared goal of improving quality care. Throughout the four-day event, these champions will share insights, solutions and best practices on topics like Medicare's new Patient-Driven Payment Model (PDPM), the ongoing workforce shortages and the latest technology innovations. There are over 22 learning tracks and 70 sessions this time around – plenty of opportunities to enhance your super powers.
On the fence about attending? Here are a few conference highlights to look forward to:
Leadership in Turbulent Times
Presidential historian and Pulitzer Prize-winning author Doris Kearns Goodwin will take the stage for the opening keynote at AHCA/NCAL. She'll pull from 150 years of U.S. history to shed light on today's cultural and political shifts. Despite how uncertain things may seem now, she's got the research to show how we've stood tall and succeeded through tough times in the past.
13th Annual NCAL Day
This is a separate ticketed event, but it's a worthwhile one. NCAL Day dives into the biggest assisted living trends, sharing tons of ideas for how you can improve your care and grow your communities. Award-winning documentary filmmaker Brett Culp will kick things off with a session on heroic storytelling, and the Studer Group will finish the day with leadership coaching.
National Quality Awards Ceremony
Hundreds of senior living providers have shown themselves to be true heroes, role models for the rest of the industry. The AHCA/NCAL National Quality Award Program celebrates their commitment to high-quality care. AHCA members are challenged to advance through three tiers of performance excellence – Bronze, Silver and Gold – which can take years of planning, investing, improvements and leadership. We're happy to share that a number of communities who earned the honor this year are owned by Yardi clients, including Sunrise Senior Living, Brightview Senior Living and Dial Senior Management. The awards will be presented on stage in Orlando during the show.
Yardi is once again sponsoring the AHCA/NCAL Convention & Expo, so you know we'll be there. If you plan to make an appearance as well, let's team up! We'll be at booth 2131, where we'll be showcasing our Senior Living Suite, a single, connected solution for senior housing providers that unites finance, marketing, care and more.
We may have a few exciting additions in store too, so be sure to swing by to learn more about what's new in the world of senior living. You can also book a time to talk if you prefer. Hope to see you there!