Leading Long Term Care
By Nik Edlinger on Oct 16, 2019 in Events, News
Oregon has long been a leader in long-term care. In fact, the first assisted living community in the US opened there in 1983. And in the decades since, the Oregon Health Care Association has pushed for higher-quality care and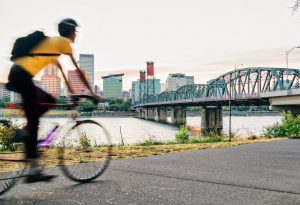 new, innovative services. It's no surprise then that their Annual Convention is one of the industry's biggest events.
OHCA is the largest long-term care trade association in Oregon, numbering more than 1,000 organizations and 90 percent of providers in the state. OHCA advocates for their members at the local and federal level, and they offer a unique variety of educational opportunities throughout the year for professional development and industry-wide collaboration.
This year's Annual Convention is set to take place in Portland on November 19-20. Given its proximity to a certain food-filled fall holiday, the conference theme this time around is "Harvesting Your Gratitude," which celebrates the bountiful season and honors those who provide for others. Over 1,200 attendees from across the state and across the continuum of care will be in attendance, including us!
Swing by Booth 401 to say hello to the Yardi team and see what's new with our single, connected solution for senior living. From marketing and sales to resident care and medication management, the Yardi Senior Living Suite improves efficiency while reducing costs. Here's just a few of the solutions we'll be showcasing on the tradeshow floor:
Yardi Senior CRM – Grow your occupancy with mobile-friendly marketing tools designed for senior living providers. Automated workflows keep your sales counselors on task, and electronic leasing lets you quickly generate a custom lease for each prospect.
RENTCafé Senior Living – Keep residents and family members connected to your community through this online portal. Offer electronic payment methods, maintenance requests, activity calendars and more in one convenient place.
Yardi EHR – Empower care staff with an electronic health record solution that minimizes errors, limits liability and improves resident satisfaction. Built to work on any device – even when offline – Yardi EHR helps staff provide the best possible care.
Yardi eMAR – Streamline medication administration and communicate seamlessly with your pharmacy all on one platform. To put it simply, Yardi eMAR helps you maintain the "Five Rights" of a med pass: right medication, right dose, right time, right route and right resident.
You can always schedule time to talk with us too, if that fits better in your busy agenda. We hope to see you there!