Embracing Technology
By Nik Edlinger on Nov 2, 2019 in Events, News
If you have ever looked at a demographic chart of the U.S. recently, you know there are millions of Baby Boomers poised to enter their golden years.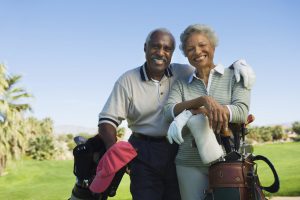 Investors have also seen the writing on the wall, and have been funding senior living developments over the past decade. It's led to an oversupply problem as more beds become available than there are residents to fill them.
If you're an owner and operator in senior living, how do you overcome high competition and low occupancy? Sure, the silver tsunami is coming, and its rising tide might lift all boats. But it's not easy to predict what new innovations and technology will bring, especially to an industry like senior living. That wave of new prospects may be absorbed by novel approaches on its way to your community's door.
Adapt today for success tomorrow
That's the premise for the general session at the CALA Fall Conference & Trade Show, which takes place November 4-6 in Palm Springs, California. Best-selling author Jack Uldrich will explore current technology trends and examine their potential for senior living, warning that providers who aren't prepared for these developments risk falling behind their competitors. And according to Jack, "the best way to predict the future is to create it yourself."
A similar breakout session, "Using Tech to Connect," will be held by Ginna Balk of CDW-Healthcare, who will dive into the latest innovations and their influence on workforce, health care and lifestyle. Emerging technologies are redefining expectations for both residents and providers in senior living. This session promises best practices that will keep you up to date and ahead of the curve.
In addition to technology-focused sessions, CALA offers tracks to cover the needs of any senior living professional. From clinical and care to operations and leadership, you have plenty of opportunities to learn how to build your own brighter future. Grab the conference brochure for more details on sessions and tracks.
Let's talk technology
Since 1984, Yardi has developed property management software for all types and sizes of real estate companies, including senior living providers. The Yardi Senior Living Suite eliminates the gap between management and clinical services by uniting resident care, marketing, leasing and finance on a web-based platform in the cloud.
So if the CALA keynote address inspires you to take an active role in innovation, meet Yardi at Booth 28. You can also schedule a meeting now if you like to plan ahead. The senior living team will walk you through tools for capturing leads, retaining residents and improving the quality of life at your communities. You'll walk away ready to create a successful tomorrow for your community.