CFAA Conference
By Joel Nelson on Jun 2, 2022 in Events
The first in-person Canadian Federation Apartment Association (CFAA) Rental Housing Conference in three years made up for lost time with a wide-ranging assessment of recent market and technology updates. Key themes resounding throughout the three day event include an optimistic multifamily outlook, rising cybersecurity concerns and increasing commitments to environmental, social and corporate governance (ESG).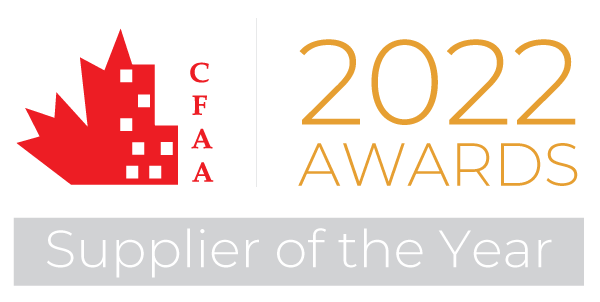 As CFAA's 2022 Supplier of the Year, as well as a long-term industry partner, Yardi Canada Ltd. occupied a central role in the event. Yardi presenters underscored the importance of marketing technology, talent development, R&D in IoT and energy innovation. Here are some takeaways from those sessions.
Confidently moving forward on marketing
On the second day of the conference, panel conversions illustrated the value of making property marketing websites SEO-driven, engaging and easy to use for prospects. Parisa Vafaei, regional manager of sales for Yardi, introduced new technology gaining traction in North America: the omnichannel chatbot, this unique marketing tool applies artificial intelligence and integrates with leasing data to help staff prequalify leads. The bot is built to answer questions around scheduling a tour, amenities, property guidelines, signing leases and more – saving staff time and easing labour constraints. This advanced marketing technology has the ability to target and interact with multi-generations, "elevating a business' competitive edge and priming them for success," Vafaei said.
Enhancing talent retention incentives
Another CFAA session addressed learning management platforms, which became more widely used during the pandemic as a substitute for in-person training. This includes orientation for new employees to professional development and compliance management. Attendees learned how platforms such as Yardi Aspire help property managers work smarter with automated attendance tracking and reporting.
With millions of employees considering new job options, on-demand learning management systems are key to retention and stability, according to Patty Evans, Yardi industry principal for Aspire. "If companies offer opportunities to develop skills, employees are more likely to stay in their jobs. When it comes to skill training, more abilities mean more opportunities," she said, noting that Aspire enables a personalized approach to building skills that avoids an unproductive "one size fits all" training strategy.
Solutions for building operations and ESG
On day three, sessions centred on another hot topic: smart building operations and technology that satisfies operators' need for energy efficiency. During one panel, Yardi's Jacquelyn Bauer, advised CFAA attendees to consult with experts at the outset of planning a new building or upgrading an existing property. With rising smart tech options for smart locks, lights, thermostats and leak detection, "the goal is to create a seamless renter experience and maintain data security with a single connected platform. The frictionless connection will satisfy investors and residents and create a higher 'wow' value for your properties," Bauer said.
Smart tech also contributes towards better managing energy and water consumption, a behavioural shift mainly driven by municipal mandates as well as ENERGY STAR® and GRESB reporting requirements. The best approach to a carbon reduction strategy, according to Ryan Bekar, an account executive for Yardi Energy, involves "leveraging technology to track, centralize and benchmark your utility consumption data. These insights will identify low-hanging fruit among your buildings, enabling your team to apply changes at the property level before implementing them across your portfolio."
Final takeaways
Information is power and data will revolutionize the real estate landscape. As more organizations publicly release their data, the market needs to prepare for a growing demand for transparency. Industry leaders encouraged CFAA attendees to select a technology partner that simplifies data management while offering solutions that future proofs their business.
To get up to date insights on Canada's multifamily industry, view the recent Yardi apartment report. To learn more about your technology options visit Yardi.com/Multifamily.