EPA Buildings Report
By Joel Nelson on Nov 9, 2022 in Energy
A report from the U.S. Environmental Protection Agency illustrates how race and income impact the energy performance of a community's buildings.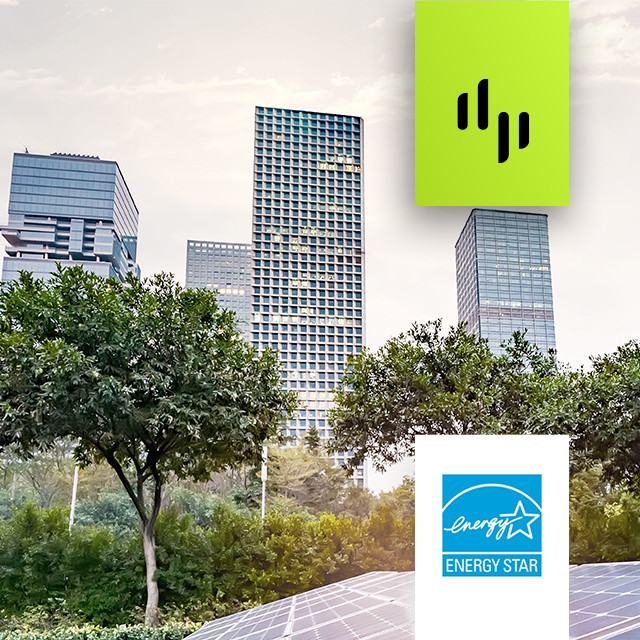 The DataTrends research and analysis report shows that ENERGY STAR® scores for buildings in communities of color averaged 2% lower than buildings in majority-white communities. Buildings in low-income communities scored an average of 4% lower than moderate- and high-income community buildings.
The EPA report, which summarizes ENERGY STAR® Portfolio Manager® data and ENERGY STAR scores from 242,098 build­ings spanning 85 building types, found that:
The average ENERGY STAR score – a 1-to-100 rating that compares a building's energy performance to similar buildings nationwide – in communities of color was 57.5 vs. 58.8 for buildings in majority-white communities
ENERGY STAR scores in buildings in low-income communities averaged 56.5 vs. 58.8 recorded in moderate to high income communities
K-12 schools and multifamily buildings show the largest differences in average ENERGY STAR scores as measured by both race and income level
The proportion of fully electrified buildings in cold and moderate climates was 15.2% for communities of color and 20.6% for majority-white communities. The prevalence of electrification in similar low-income communities was 15.3% vs. 20% in moderate- and high- income communities
9.1% of buildings in communities of color in moderate and cold climates are reliant on heating oil – which has the highest carbon emissions intensity among the most common fossil fuel heating sources – whereas only 5.8% of white-majority community buildings are. The gap is narrower between low-income communities and moderate- to high-income communities: 6.5% and 6.8%, respectively
The proportion of buildings equipped with onsite solar energy is virtually the same in all racial and income strata – 1% for communities of color and 0.8% for white-majority communities, 0.8% for low-income communities and 0.9% for communities with moderate to high incomes
The report says, "Achieving an equitable and just transition to an energy effi­cient, low-carbon commercial building sector will require that the benefits of improved building performance and clean en­ergy sources are distributed equitably across all communities," which will demand special attention to the financial and other barriers faced by many communities of color and low-income communities.
Read the full EPA report, titled "Commercial Buildings in Communities with Different Income and Racial Characteristics: A Comparison of Energy Efficiency and Fuel Sources." See how Yardi Pulse Energy Benchmarking simplifies ENERGY STAR data collection, reporting and certifications.