Energy News Updates
By Joel Nelson on Dec 1, 2021 in Energy
We last summarized news and trends produced by the Energy Information Administration in April. Here's some of what's new from the EIA, a statistical and analytical agency of the U.S. Department of Energy that collects, analyzes and disseminates energy information.
Commercial buildings grow larger and more energy-conscious
Commercial buildings in the U.S. are getting larger and more oriented toward energy efficiency, according to data from 2018 released in September. The number of commercial buildings grew 6% from 2012 to 2018 while total floorspace increased by 11%.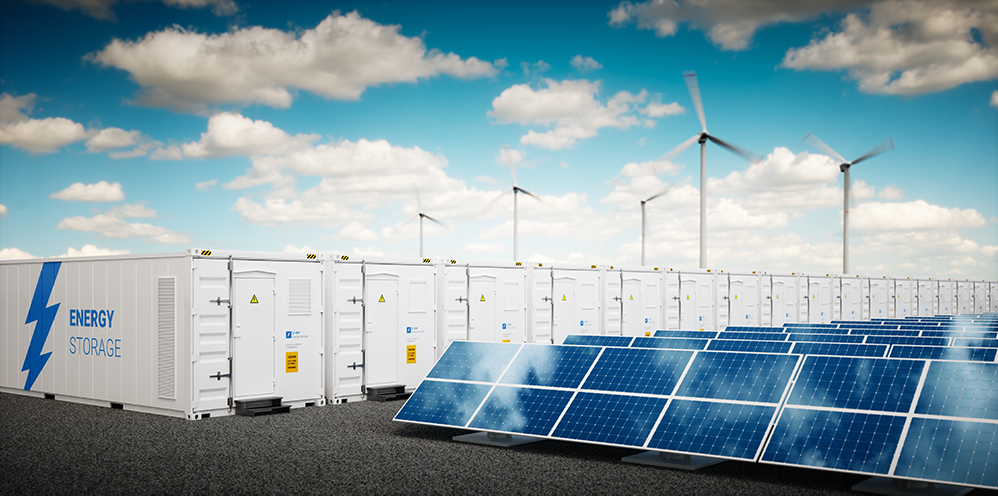 Commercial assets more commonly include features such as LED lighting, which is used in more than 2.5 million commercial buildings, and electric vehicle charging stations, which are available at more than one-third of buildings over 500,000 square feet.
Renewable energy share grows
Renewable energy is expected to account for 23% of U.S. electricity generation through 2022, up from 20% in 2020. About 50 gigawatts of solar and wind capacity is scheduled to come online nationwide during that period, with 2022 as the first year that growth in utility solar capacity will outpace wind capacity growth.
Retail sales of electricity to the U.S. industrial sector will increase by 5.1% in 2021, a major element of the overall increase of 2.8%. Electricity sales will be somewhat lower (2.1%) in the commercial sector as many workers continue working from home.
Batteries amp up
U.S. battery power capacity grew by 35% in 2020 and tripled over the preceding five years, with much of the growth coming from energy systems co-located with or connected to solar projects. EIA projects that battery power growth will continue, with utilities reporting plans to install more than 10,000 megawatts of additional large-scale battery power capacity from 2021 to 2023.
"Energy stored in batteries can react to second-to-second fluctuations in the electric grid, protecting grid power quality and improving the grid's efficiency," said EIA Acting Administrator Steve Nalley. "Battery systems can help store electricity generated from solar or other renewables so that electricity is available at times when demand is peaking, but generation from renewables is lower."
Natural gas price volatility looms
Concerns about winter weather are contributing to volatile natural gas prices.
"Mild weather has limited natural gas consumption and helped bring our storage levels closer to average in recent weeks, but cold winter weather could continue to put upward pressure on prices," Nalley said in November. "Winter temperatures will be the key driver of natural gas demand, inventories, and ultimately prices."
Despite relatively high natural gas prices, the U.S. electric power sector continues to use significant amounts of natural gas for generation, with exports of liquefied natural gas in October 2021 rising 37% above the October 2020 level.
Stay tuned for more EIA updates in 2022. Meantime, learn how Yardi software solutions help residential and commercial property owners manage their energy consumption efficiently and meet ENERGY STAR® standards.