Embracing Coworking
By Sarah Chan on Feb 25, 2017 in Coworking, News
In 2016, major cities such as Hong Kong have seen a significant 45% increase in the amount of coworking office spaces being offered. Similarly, the past two years have resulted in m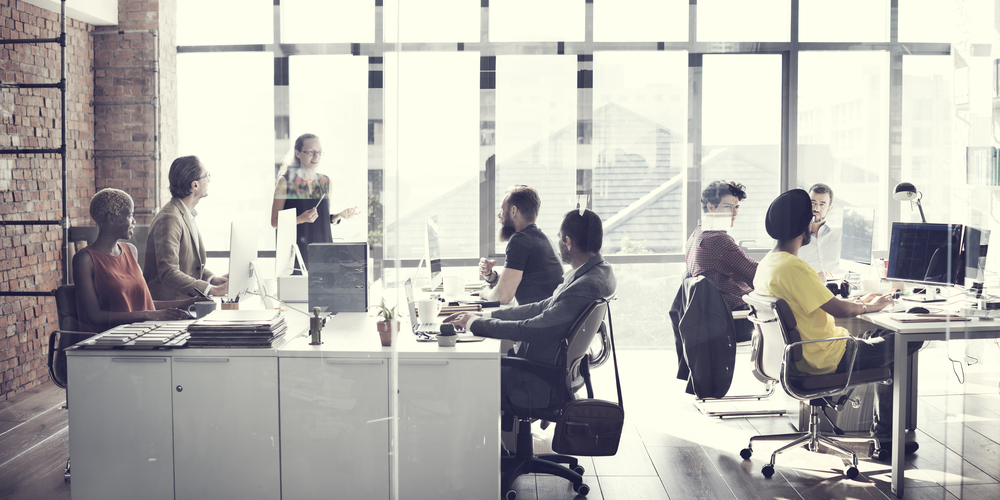 ore than 100 operators providing coworking environments in China's top cities and more than 20 in Singapore according to JLL reports.
Although numbers still lag behind those in the West, the proliferation of coworking spaces in Australia, Singapore, China, and other metropolitan areas in the Asia Pacific region show a growing inclination for flexibility and non-traditional offices for both employees and corporations alike.
A trendy alternative
Coworking is a style of work that involves sharing a space with others not employed by the same company. Occupiers of a coworking space generally have access to a number of resources including wifi, private offices, conference rooms, cafes, work desks, and communal space on a shared floor. Coworking spaces also provide a low risk, agile solution for companies and individuals that do not want to invest in the high fixed costs and long leases required of a traditional office.
Yet far more than the resources, the greatest value in coworking comes from the relationships, knowledge sharing, and collaboration fostered by accommodating people of various industries, backgrounds, and levels of experience into one single workspace.
Nowadays coworking spaces can take on a variety of forms from ones that are catered to freelancers and startups to those for a single business. Corporate interest in coworking, especially, is growing.
More and more businesses see the value in sending their employees into a community in closer contact, as JLL Singapore research analyst Jiemei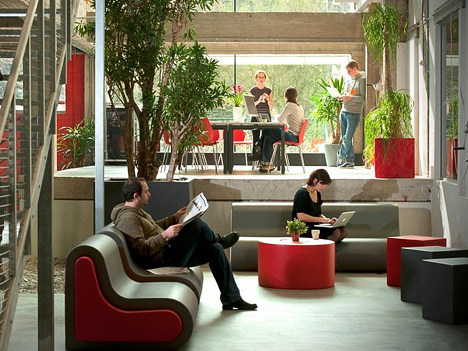 Tan describes, "with startups, entrepreneurs and freelancers, [that] allows for an unhampered exchange of ideas with these stalwarts of innovation."
In the Asia Pacific region too, the corporate coworking trend is going niche in order to adapt to cultural and location specific needs in an innovative and rapidly evolving way.
Going niche
Some businesses are capturing the synergy of coworking by opening their facilities for other companies to join. The National Australian Bank, for example, has created a village in which  workers can connect with their business clientele.
Other coworking spaces are created for a specific crowd and for a specific purpose. Last year, HaymarketHQ opened in Sydney with the intentions of helping startups connect with and enter into Asia. Also a niche coworking space, Trehaus in Singapore, targets working parents by providing an environment that helps them to more easily raise their children at the same time.
And then there are industry specific coworking spaces such as Campfire. Located in Hong Kong, Campfire has two locations with one designated for fashion and design businesses and another for the technology industry.
Flexibility fosters acceptance
For an overseas company, the flexible lease of a coworking space represents an opportunity to test the Asia Pacific market with lower risk involved. Located in Singapore, JustCo now claims companies like Dropbox and San Francisco based content delivery firm Cloudflare as some of their clients.  As well as providing companies with a more economical option than a permanent office, a coworking space can also unite companies with locals.
Coworking has continued its trend as one of the top commercial real estate acts to appear in recent years, and that's unlikely to change anytime soon. In response to the changing landscape of the workplace, many companies are experimenting with the coworking trend to allow themselves more scalability and reduce their real estate requirements. And in Asia Pacific, things are no different.