Effective Waste Management
By Joel Nelson on May 4, 2023 in News
Like pest control, waste management is an unglamourous yet essential aspect of property management that, applied properly, can benefit owners of office properties, stores, hotels, restaurants and other commercial properties.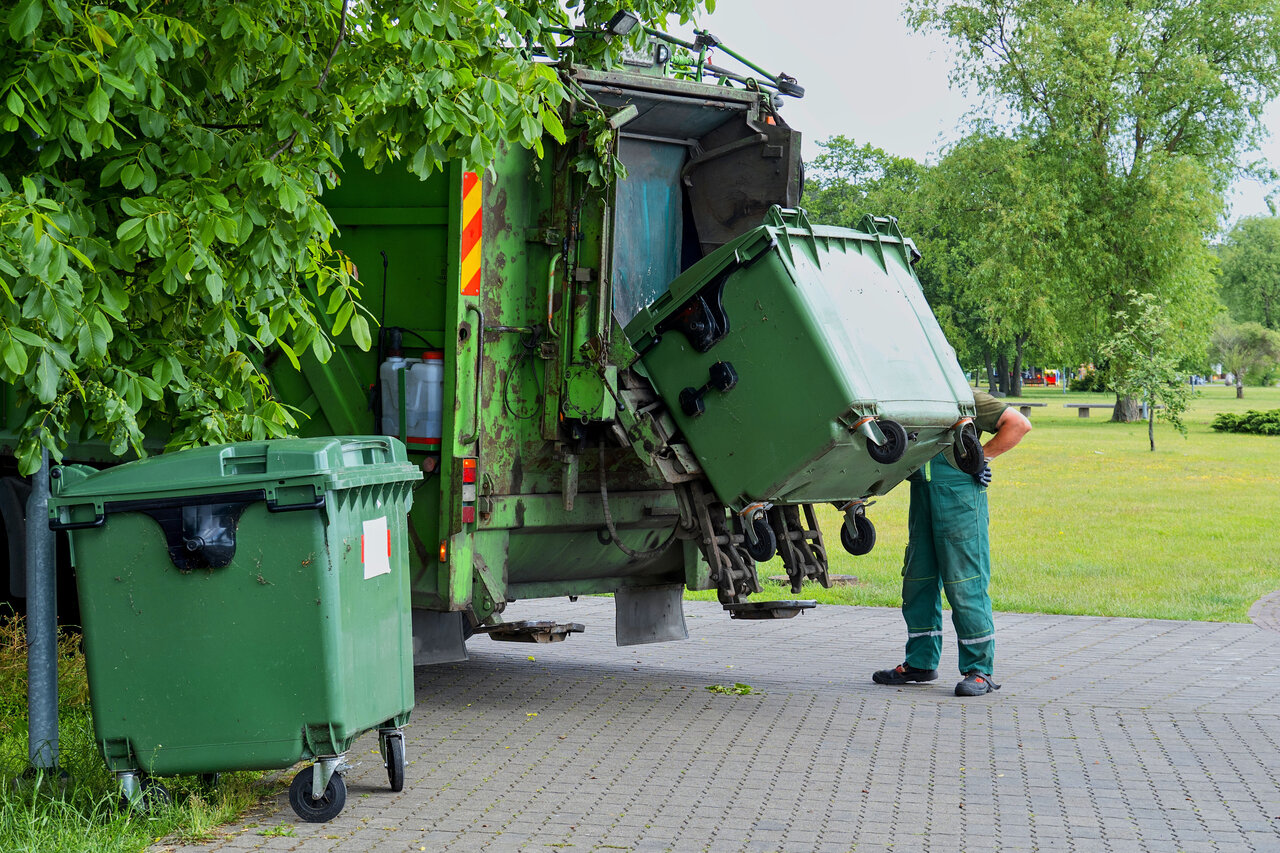 In 2018, according to the U.S. Environmental Protection Agency, municipal solid waste in the country totaled 292.4 million tons, or 4.9 pounds per person per day. Of this total, about 69 million tons were recycled and 25 million tons were composted, a 32.1% recycling and composting rate.
Effective waste management, including proper disposal and recycling, gives commercial property owners opportunities to create sustainable practices, improve health and safety, and reduce pollution. Understanding the amount and types of wastes generated on the premises can also help a property management company negotiate for favorable terms for waste and recycling services. Improving the organization's sustainability can also boost a company's image, attract quality tenants and positively engage employees.
How can how facility managers, building owners, tenants and other stakeholders turn waste – which includes paper, packaging, food wrappers, cans, cardboard and paperboard, and sometimes leftovers from construction and demolition – into opportunities to improve sustainability, prevent greenhouse gas emissions and reduce costs? Here are some tips from experts including the EPA, solid waste and recycling services provider Waste Away Systems of Heath, Ohio, and Atlanta commercial waste disposal specialist Southern Waste and Recycling:
Perform an assessment. Tracking the amount of recyclables and wastes hauled from your building gives important data for understanding how a waste management program is performing and identifying areas for improvement.
Track your waste with ENERGY STAR® Portfolio Manager®, a free online tool for tracking waste, energy and water data for one building or an entire portfolio. EPA's Waste Reduction Model (WARM) helps quantify waste management activities' impact on greenhouse gas emissions.
Create a team responsible for planning, designing and executing waste reduction activities. The team should set waste reduction and management goals and implement a tracking system for the company. A broad-based team is most likely to offer a variety of perspectives, create problem-solving techniques and identify more opportunities for improvement.
Adopt a recycling program, the best option when waste can't be prevented. Recycling saves energy and money, helps keep materials out of landfills and incinerators and provides raw materials for the production of new products.
Look for ways to reduce the amount of waste generated in the first place by examining the purchase and use of materials like paper and metal.
Prolong the useful life of products and packaging by repairing and reusing them when possible. This applies to appliances, furniture and building materials, among other things.
Donate unneeded products or materials to organizations that can use them.
Engage a waste analytics service that provides data about waste production patterns, and the type of waste that is disposed of. This can make waste disposal services much more efficient. Such a service can help modify waste disposal practices to reduce waste, reuse salvageable supplies and recycle valuable materials. All these tools can lower waste management costs and produce a positive environmental impact.
Enhance your waste management program with prizes such as gift cards for teams that collect the most recyclables or come up with the best ideas.
See how Yardi empowers real estate companies to meet energy and sustainability goals.