Dominium Expansion
By Erica Rascón on Aug 25, 2021 in News
Minnesota will soon have more affordable housing options. Plymouth-based developer an Yardi client Dominium selected a 5.2-acre parcel in Roseville for its newest affordable project. The market is ripe for new development, with recent average vacancy rates hovering around 2.2%. A local average rate of 5% is typical in a balanced market.
The Harbor at Twin Lakes will be a senior affordable housing community. It will offer 277 units including 131 one-bedroom units, 116 two-bedroom and 30 three-bedroom units. The units are divided between five floors within a single building.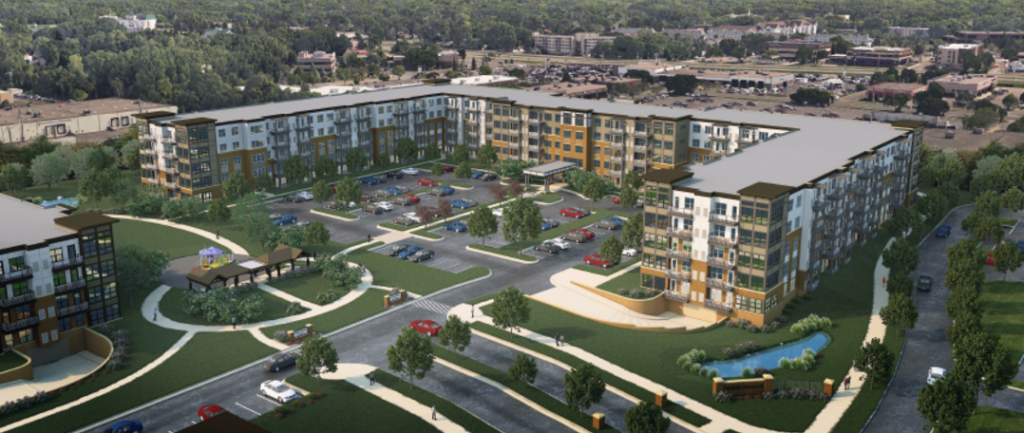 The rent-restricted neighborhood will accommodate residents aged 55 and over who earn 50% of the area median income or below.
Exploring the neighborhood near The Harbor at Twin Lakes
The Harbor at Twin Lakes will be a walkable community with access to shopping and dining. The community includes seven commercial properties, surface and underground parking. Just eight miles from Minneapolis and 10 miles from downtown Saint Paul, the community is conveniently located near several local attractions.
The Harbor parcel, located at 2730 Herschel St., is part of the larger Twin Lakes Station redevelopment. It rests adjacent to Oasis at Twin Lakes, an affordable housing community with 228 units. The units are divided between two low-rise buildings. Construction on the $74 million Oasis project began in July 2020. It is scheduled for completion in 2022.
"Dominium is very excited to announce this new development as it will provide much-needed high-quality affordable housing in the Twin Cities metro," said Dominium Vice President and Project Partner Ryan Lunderby.
Financing
The City of Roseville has provided a $35 million bond for the development of The Harbor. Tax-exempt financing, once offered by Greystone, is now managed by Freddie Mac. The property is also funded in part by $5.1 million in Tax Increment Financing 4% Low-Income Housing Tax Credits.
Get additional funding details on MultiHousingNews.com.
A season of growth at Dominium
Dominium has grown into one of the largest developers of affordable housing in the U.S. The organization currently manages about 35,000 rentals.
To support this growth, Dominium has plans to increase its workforce by about 10%. The initiative is part of the ALL IN For Hiring Talent program, which aims to hiring at least 120 employees across the 22 states wherein the company has a presence.
Dominium managing partner Paul Sween said, "We've seen firsthand through our residents how challenging the pandemic has been." He continues, "Being fully staffed during these unprecedented times is critical to keeping properties functioning seamlessly, supporting residents, and ensuring the health of everyone in our communities."