Creative Solutions
By Erica Rascón on Nov 21, 2021 in News
He said it best: "The housing market is just going gangbusters across the country, that's a good thing for the economy, but it makes it challenging if you're looking for a rental property." That's a quotation from Maj. Gen. Omar Jones, deputy commanding general of Army Installation Management Command. He voiced what many renters, including military families, are feeling this year.
Fortunately, military families are receiving support in two creative ways.
One person's joy is another person's challenge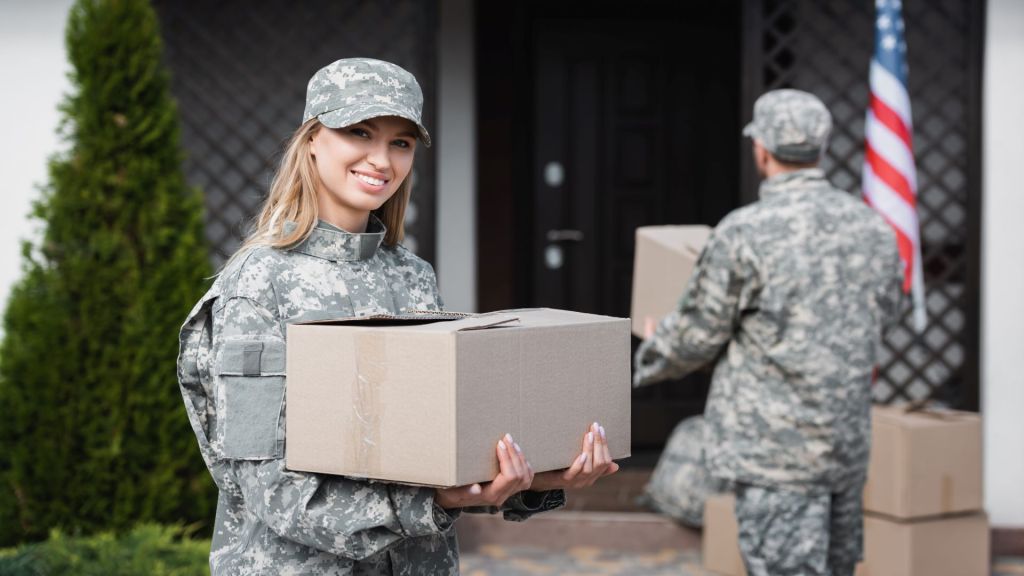 Military families face reassignment, or relocation, every 2-3 years. This year, military families have found it increasingly difficult to transition into their new assignments. The relocation challenge is threefold:
The housing market is thriving, with buyers and renters both combatting high rates (and each other) for deals.
High demand on movers, paired with staffing challenges, has caused scheduling delays. The industry has experienced a 25% decrease in labor and a nation-wide backlog in scheduling.
If the spouse is working, the spouse must secure new employment in their field within the designated re-assignment window.
On average, military families are given assignment instructions 166 days before their report date. Since the summer, that hasn't been enough time. The delay has been so burdensome to families that Army authorities are delaying scheduled changes of station.
To support families, the Army has initiated a program to help nearly 54,000 soldiers find housing. The program includes more lead-time for families to find housing and secure movers as well as an innovative agreement with Lendlease.
Lendlease is an international hotel group that now specializes in privatized military housing. The organization signed an agreement that permits soldiers and their families to secure temporary housing at designated hospitality sites while continuing their search for a house. Military families will receive standard housing allowances in these cases.
Additionally, the Department of Defense offers 100% reimbursement to military families who use their own funds to relocate. There have been more than 13,000 such cases.
A silver lining appears in the military re-assignment conundrum
Spouse relocation and employment had been an ongoing challenge. This year, however, one silver lining is that employers nationwide are facing staff shortages. In many industries, it is now easier for the Army Community Services (ACS) teams to help spouses find work in their new locations.
ACS goes beyond putting a body in an eligible seat. In addition to identifying opportunities, ACS helps spouses learn how to transfer certifications or re-educate themselves to meet necessary local requirements. The organization also does its research and advocacy to help spouses maintain an advancement trajectory in their fields.
"But the key for our families is that the Army is advocating for them. And where the Army can cut through red tape, when the Army can help set conditions for certification mobility between different states, between different installations, the Army is here to help with that," says deputy commander of the Jones.
Read more to learn how you serve military families more efficiently by automating all your military housing management tasks.