Creative Affordable Housing
By Erica Rascón on Aug 30, 2021 in News
Pennrose expands with the opening of three affordable housing developments including an innovative LGTBQ senior housing project.
LGBTQ senior housing
Yardi client Pennrose partnered with Cincinnati-based Northsiders Engaged in Sustainable Transformation to create John Arthur Flats. This community will be the city's first LGBTQ-friendly affordable senior housing community.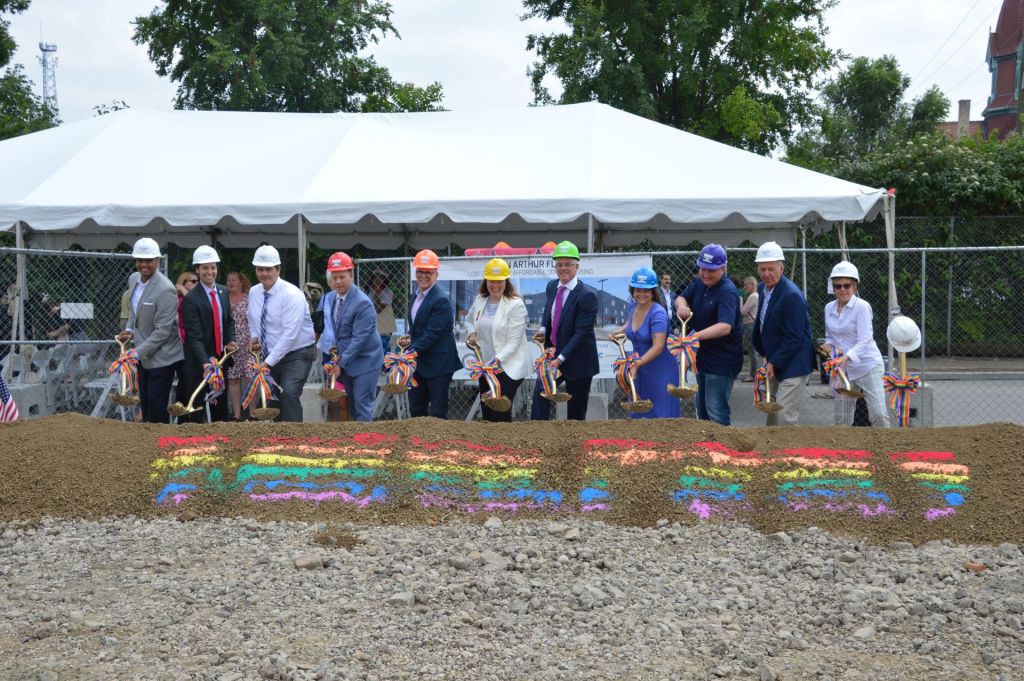 John Arthur Flats is comprised of 57 affordable units across a single three-story building. Floorplan options include studio, one- and two-bedroom options. The site is opening for seniors earning between 30% and 60% of the average median income (AMI).
Community amenities include laundry facilities, a fitness center, outdoor communal space as well as the indoor Maureen Wood Community Room. Additional features include walkable access to the Northside business district, shops, restaurants and the McKie Recreations Center.
Pennrose Management Co. has also teamed up with the Council on Aging of Southwestern Ohio, Churches Active in Northside and the health-centered nonprofit Caracole to offer supportive services for residents.
Both names emblazoned through the community uplift LGTBQ contributions to society. John Arthur, the namesake of the community, was a Cincinnati native and co-plaintiff in the landmark court case that legalized same-sex marriages in the United States. The Maureen Wood building is named in honor of a local shop owner who also worked to empower single women and mothers through home improvement classes.
"Today marks the first step in transforming a formerly vacant, underutilized site into a vibrant community asset," said Timothy I. Henkel, principal and senior vice president at Pennrose in a press release. "LGBTQ older adults experience higher rates of poverty and housing discrimination, and innovative housing solutions like John Arthur Flats create an inclusive, safe and welcoming environment for seniors to age in place comfortably. We hope this development serves as an example in neighborhoods throughout Ohio and the country."
The community broke ground in August 2021 is scheduled for completion in summer 2022.
Eastern Woods village offers housing for every generation
John Arthur Flats comes on the heels of the grand opening of two other projects. Eastern Woods Senior in Findlay, Ohio and Northside Village in Schenectady, N.Y.
Eastern Woods Senior is a LEED Silver-standard building that honors universal design principals for people of all ability levels. The community offers 44 apartments ranging from one- to six-bedroom floorplans. The units are spread through a single three-story building that includes conveniences such as laundry facilities, communal space, storage facilities and a fitness center.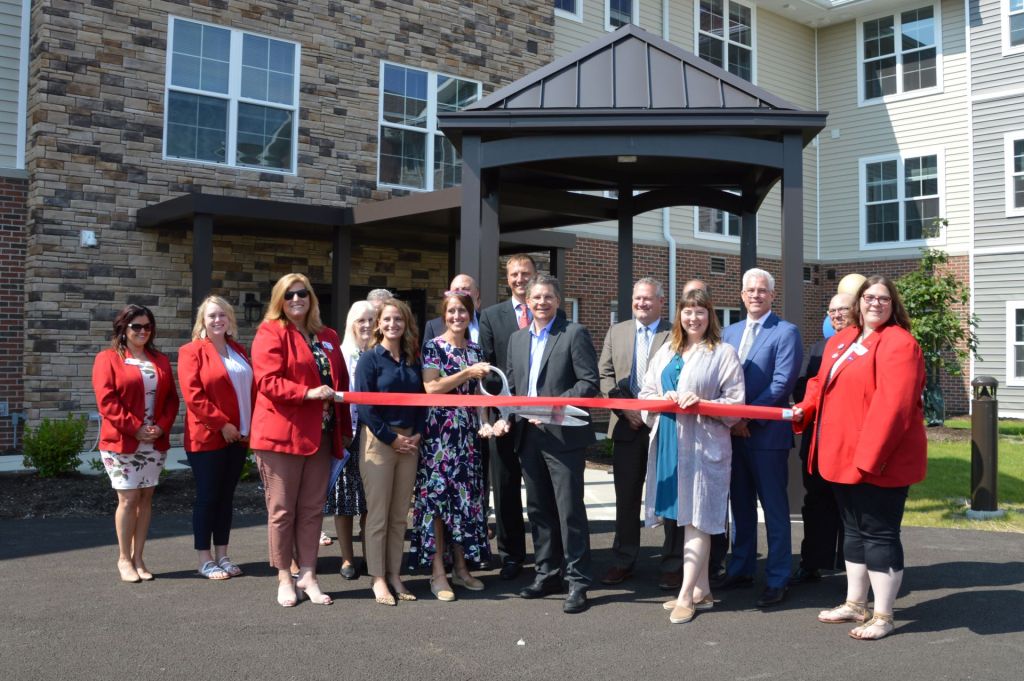 Eligible residents earn less than 60% of the area median income. Additionally, five units are designated for Section 811 participants, residents with disabilities who also meet the income standards.
Eastern Woods Senior is part of the larger 120-acre mixed-use Eastern Woods campus. Senior special-use buildings include the Eastern Woods Senior as well as the nearby Birchaven Village. The latter is a continuum of care retirement community. Residents of Eastern Woods will have access to Birchaven Village services including heath services and on-site programs.
The Eastern Woods campus is truly housing for all generations. It includes the market-rate Apartments at Eastern Woods and Birchaven Estates at Eastern Woods, a neighborhood of single-family homes.
"We're proud to partner with Blanchard Valley Health System to execute their strategic vision of creating high-quality, affordable housing for seniors in an amenity-rich environment," said Henkel. "The integration of healthcare and housing has proven to be impactful for overall health and wellbeing, and we are excited to welcome residents into their brand-new homes in a walkable, mixed-use environment."
Northside Village presents two phases of quality affordable housing
On the east coast, the Northside Village community brings more affordable housing to Schenectady. During phase one, Pennrose rehabilitates 25 apartments on Van Vranken Avenue. (Residents of the current community will have first selection when the renovated units are complete.) In phase two, the organization expands to include 64 new construction units.
Prospects can choose between floorplans with up to three bedrooms as well as garden-style affordable units. Housing includes in-unit laundry and modern finishes. Residents will have access to several new amenities such as a 12,000-square-foot community center, a fitness center and playground.
In a unique use of space, the site will host offices for the Boys & Girls Clubs of Schenectady, a locally-operated food pantry, and the Schenectady Community Action Program early learning center. The three nonprofits receive support from the Schenectady Foundation.
The services will support the community's blend of low-income and market rate households. Northside Village will include 18 units designated for residents with special needs or veterans. An additional 57 units will house SMHA Section 8 project-based vouchers. Applicants may earn between 30% and 80% of the AMI for special designation housing.
Northside Village is part of the larger Yates Village revitalization endeavor. The projects are a collaboration between Pennrose, Schenectady Municipal Housing Authority (SMHA) and Duvernay + Brooks.
"The comprehensive, multiphase redevelopment of Yates Village is an example of the strength behind public-private partnerships," said Dylan Salmons, regional vice president at Pennrose. "We're proud to work alongside SMHA, Duvernay + Brooks and all project partners to transform an outdated public housing superblock into a high-quality, lifestyle-centered neighborhood with modern amenities and supportive services available to families at a range of incomes."Learn more about the Pennrose developments on HousingFinance.com.