Coworking Center Benefits
By Katrina McDowell on Apr 3, 2023 in Coworking
Coworking centers are becoming a popular solution for many employees in a new, more flexible world of hybrid, remote, and in-office work. Let's explore the benefits of a coworking center.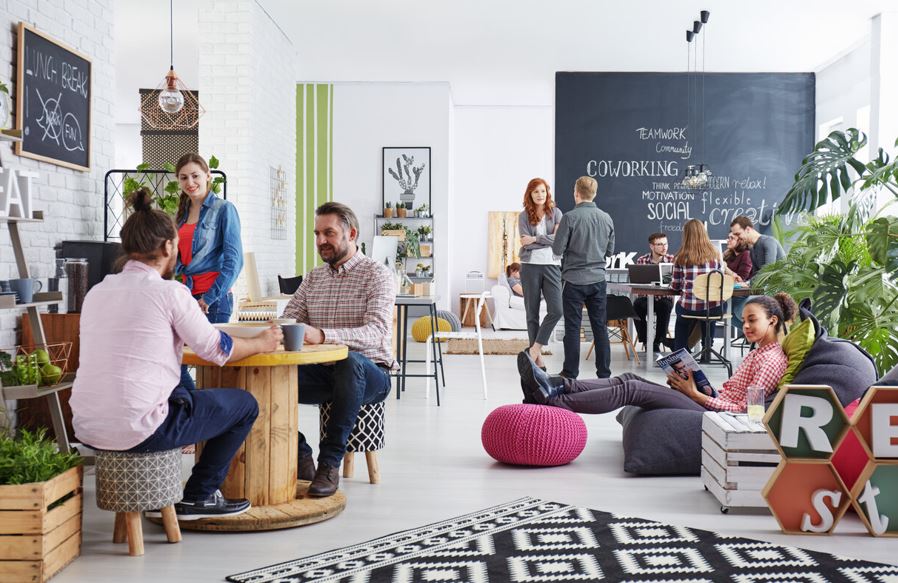 Desirability: Coworking centers are attractive to workers. They typically incorporate open space, bright light, modern layouts and an artistic environment. Some even have private rooftop terraces that overlook city skylines. Find several cities worldwide that now have coworking centers.
Flexibility: As office workers adapt to new normal, flexibility is the most productive and efficient way to respond to change. Flexible office space is an ideal workplace compromise. Use of a coworking center forgoes the need to hot desk or hotel existing traditional office space – sharable space with needed amenities is already provided, as are collaborative meeting spaces. And since coworking centers are shared spaces, employers can pay monthly without committing to a long lease.
Ease of use: Coworking centers will keep up with frequent technology changes. Coworking centers will always have high-speed internet and WiFi. In addition, coworking centers offer video and audio-enabled conference rooms, modern computer systems, improved HVAC systems, member mobile apps for easy bookings, and touchless technology. Some centers may have smart windows to block the outside street noise or can adjust for the lighting needed. Other amenities of coworking centers include parking, electric vehicle charging stations, bike storage, espresso bars, wellness rooms, fitness centers, and event spaces. Some coworking centers are even dog-friendly! Pool tables, dartboards, and ping pong tables are also available in coworking centers for enjoyable mental breaks.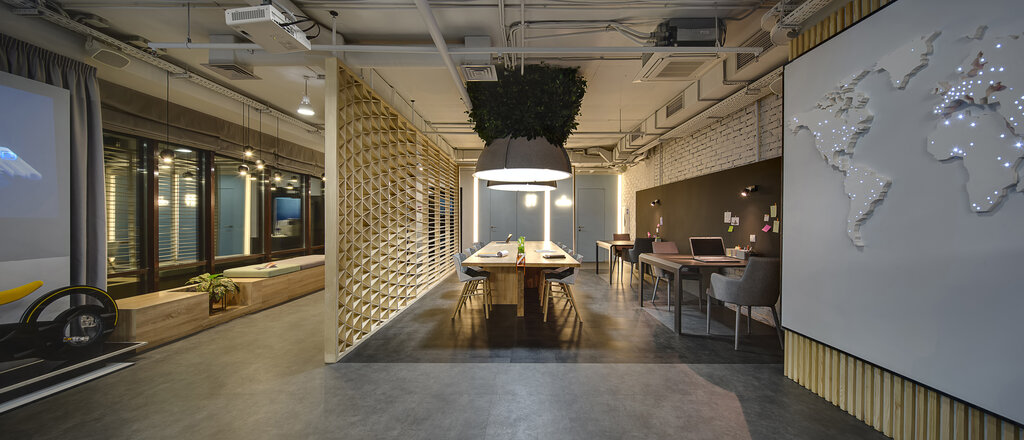 Collaboration: Coworking centers offer collaboration opportunities for employers and employees. Working in a virtual work environment, some forms of human contact are lost. When the team can unite in-person, collaborative work and creative ideas are cultivated. The saying "two heads are better than one" is still relevant, especially when working on projects, sales pitches and leads, and event planning. Coming together in a positive space gives the team a chance to brainstorm, collaborate, mentor, and build company culture.
Community: Being in a coworking center builds a self-nurturing community among startups, freelancers, creative professionals, and corporate employees who need a focused workspace. The community of coworkers makes the workspace engaging and vibrant, elevating mood and performance. Plus, coworking centers are often located in busy metro areas. Many coworking centers will be found by gyms and restaurants, allowing employees to enjoy city life in conjunction with the coworking experience.
Modern offices, equipped with high-end technology, customer-oriented amenities and features, and open space design, will be a requirement if companies decide to pursue a full-scale return to the office. Flexible coworking centers are the ideal compromise: they allow employees to work when and where they feel most comfortable, while preserving the critical benefits of in-person collaboration and community.