Chips Are Down
By Joel Nelson on Aug 16, 2022 in News
Some materials, like air and water, are easily seen and felt and keenly noticed in their absence. Other substances are just as ubiquitous but more hidden and easily taken for granted – until they're scarce.
Take computer chips, for example, the processing and memory units that are the engines for everything from personal computers, smartphones and washing machines to electric toothbrushes, refrigerators and cars. "I imagine there are more than 100 billion chips in daily use around the world," notes Matteo Rinaldi, a professor of electrical and computer engineering at Northeastern University. One trillion chips were fabricated globally in 2020 alone, according to the European Union.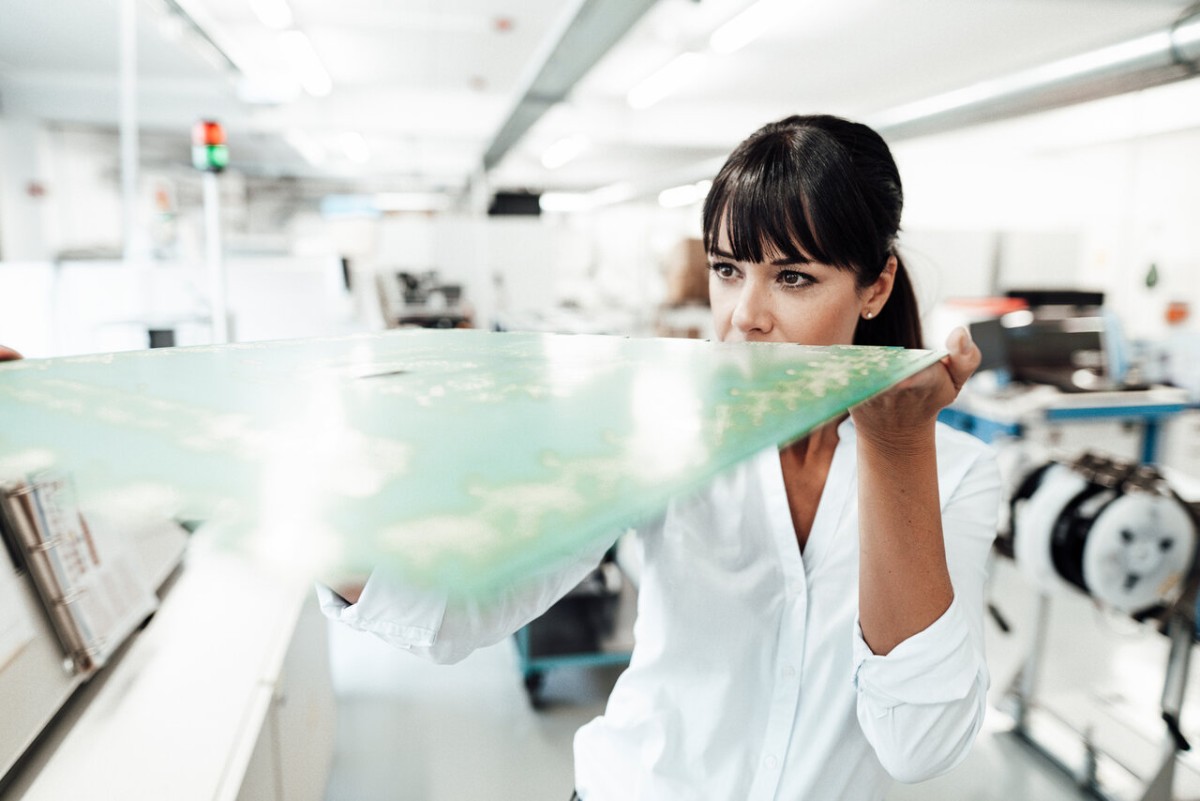 But lately the process of producing more chips to meet ever-growing demand and new technologies has hit multiple snags. Demand for chips exceeded supply even before the pandemic, and when much of the world economy shut down during the pandemic, so did factories, holding up delivery of the supplies needed for chip manufacturing.
With the pandemic came an explosive surge in demand for devices and their components, with home-bound people using more tablets, phones and other electronics than ever before, far exceeding what manufacturers could provide. Port closures and labor shortages produced shipping bottlenecks.
Companies like Nissan, General Motors and Apple subsequently noted the negative impact of chip shortages on their manufacturing and sales performance, while Ford Motor Company reported a loss of $3.1 billion over the three months preceding April 2022. Car maker Audi and its parent company Volkswagen stripped Invidia tire pressure display, wireless charging pads and other chip-reliant features from certain models.
Hoarding amplified the disruption. Similar to nervous grocery store shoppers, manufacturers stockpiled computer chips during the pandemic, preempting the "just in time" manufacturing model favored by companies that order parts as close to production time as possible to avoid excess inventory, reduce warehouse capacity and cut upfront spending.
The outlook for chips is further clouded by the military conflict in Europe, where Russia produces more than 45% of the global supply of palladium, a rare metal that's essential for many memory and sensor chips. Ukraine is a leading exporter of highly purified neon gas, essential to the lasers that etch circuit designs into silicon wafers to create chips. Russia also produces several other key raw materials for computer chips.
When do industry experts think the current shortage will ease? Jean-Marc Chery, CEO of Franco-Italian chipmaker STMicro, estimated in July 2021 that the shortage would end by early 2023, while Patrick Gelsinger, CEO of Silicon Valley chip producer Intel, offered a similar estimate. U.S. Commerce Secretary Gina Raimondo predicts the shortfall will extend at least through 2023.
With demand still showing no signs of abating, chip makers and governments are working to build more capacity into supply chains. Taiwanese manufacturer TSMC, for example, is investing heavily in additional capacity over the next three years, while Samsung and SK Hynix, along with the South Korean government, have also made significant capacity and investment pledges.
In the U.S., which makes only about 12% of the chips sold worldwide, the House and Senate passed technology bills that include support for chip research and manufacturing; negotiations toward a final bill are ongoing. Intel plans to expand its manufacturing capacity by investing billions of dollars in facilities in Arizona, Oregon and Germany.
But until such measures take effect, Deloitte says, a world "hungry for products enhanced by a growing volume of chips [will] be kept waiting … until supply catches up with rising demand."