Back to the Office
By Erica Rascón on Jul 23, 2021 in News
Have you ever heard the phrase, "practice what you preach?" It's a call for practiced values to align with value statements. At Yardi, we're in the business of creating software solutions that are so robust and user friendly that even we would use them—and we do.
Our latest release, Yardi Corom, makes lease management efficient, simple and transparent. We've implemented Corom at home to navigate back-to-office protocols.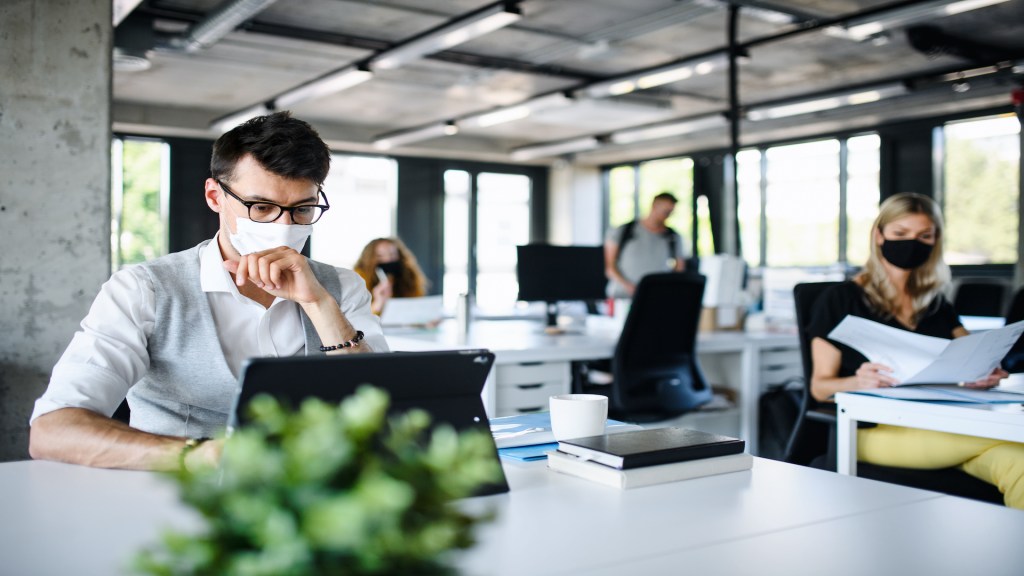 Meet Corom
Corom is a workplace management solution for commercial occupiers. The Corom suite simplifies end-to-end corporate real estate organization such as lease management, occupancy tracking and desk hoteling for flexible workplaces.
Discover additional powerful features in Corom.
The platform is scalable to any size business and the needs of any corporate occupier. We are using Corom for back-to-office protocols in our 20 U.S. offices.
Yardi implements Corom for desk hoteling
In July, Yardi offices began to reopen on a rolling schedule. To enhance safety and convenience, employees are able to make workspace reservations through Corom. The platform serves as an internal occupancy tracking and desk hoteling system for offices that are reopening at partial capacity.
Currently, settings in Corom ensure that offices operate at no more than 25% seating capacity. This permits ample space between active desks during occupancy. The scheduling system also permits time for cleaning desks and equipment between uses.
Corom lets workers customize their work experience
Customization options within Corom permit commercial providers to promote greater occupant satisfaction. At Yardi, each workspace includes two monitors, a mouse, keyboard, phone, and one of two docking station styles. Employees can select the docking station that they need when they're making the reservation. Employees bring their laptop and headset or request a loaner set.
Employees can even reserve the desks that they used before office closures. They must only ensure that the current setup matches their tech needs.
Corom also offers flexible scheduling. Employees can make same-day reservations or schedule a visit as far as 90 days in advance. They can also choose how they'd like to make the reservation: employees can access the platform via mobile app, website or the internal Yardi One dashboard.
Corom beyond occupancy management
Corom offers a host of features to support corporate occupiers through site reopening and beyond.
The lease management feature offers a single database for commercial real estate and equipment leases.
Users can easily analyze their pipeline, track task and broker collaborations via the transaction management feature.
Maintenance is easier than ever. From workspace to property-wide, the facilities management feature enables work orders, inspections and preventative maintenance management.
Stay on budget, one time and manage risks with the construction management feature.
Schedule a demo to explore additional benefits for commercial real estate occupiers.