Avoiding COVID-19 Scams
By Joel Nelson on Mar 23, 2020 in News
Even as communities around the world pull together to battle coronavirus (COVID-19), the outbreak provides fertile ground for scammers. Authorities are striving to keep pace with con artists peddling an array of schemes.
For example, the U.S. Federal Trade Commission and the Food and Drug Administration have sent warning letters to several sellers of unapproved and misbranded products such as teas, essential oils and colloidal silver. The FDA stresses that no vaccines, drugs or investigational products are approved to treat or prevent the virus.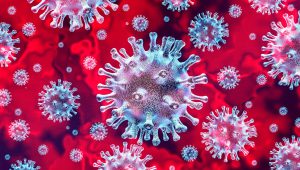 "Cybercriminals will often take advantage of trending topics in the news, such as the coronavirus, to try and prey on consumers using fear and urgency tactics," says Gary McAlum, senior vice president and chief security officer for financial services provider USAA, who was quoted in americanbanker.com.
"Nontargeted phishing campaigns using COVID-19 as a lure in the subject line have been observed since January. These cover the range of pre-existing threats out there, including information-stealing malware," adds Steven Silberstein, CEO of the Financial Services Information Sharing and Analysis Center, an industry consortium that promotes cybersecurity.
According to the FTC and other authorities, online communications that should set off alarm bells include:
Email from unknown sources. Analyze URLs carefully before clicking on them. If an email comes from a source that you think is legitimate and requests you click on a link, find another way to validate it.
Correspondence claiming to be from legitimate sources like the Centers for Disease Control and Prevention or the World Health Organization. A bogus version of Johns Hopkins University's popular coronavirus map has been used to embed malware.
Offers for treatment or prevention.
Solicitations for investment in companies offering in-demand supplies or products pitched as preventing, detecting or curing the virus.
Also look out for emails or telephone calls from charities or crowdfunding sites seeking cash, gift cards or wired money. If you want to donate for COVID-19 victims or research, use established organizations.
News about COVID-19 will come from legitimate sources such as the CDC. Check their website for current information.