America's Changing Face
By Suzann Silverman on Jun 6, 2012 in News
America today is a veritable melting pot of demographic trends. The first Baby Boomers have arrived at senior citizen status. The population's balance is shifting, with the historical white majority on its way to becoming the minority, while certain minorities are on their way to becoming the majority through a combination of organic growth and immigration. A huge pool of new graduates is pouring into the market. And urban centers are exploding at the expense of the suburbs.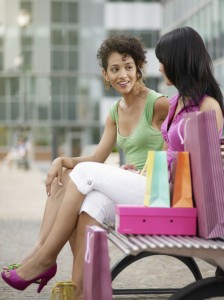 While this flood of significant shifts is impacting virtually every property type, perhaps none is more influenced than the retail sector. Successful retailing requires layering preferences, price points and geographic placement—and tracking how these are changing to better address them with the right offerings in the right locations. Complicating this targeted planning is the growing influence of technology, in particular the competition from online retailing—so-called etailing.
Retailers and retail real estate owners alike are striving to sort through all this to make the best decisions, and the array of data available to them continues to grow.  Arguably, they are getting ever better at following it, although not perfectly—after all, while a variety of new retail concepts have come out, over-retailing continues to impede the industry, only to result in shutdowns and bankruptcies during lean years, as has occurred in especially large numbers during the most recent recession.
There is still room, however, to pursue new opportunities, and some interesting ones are emerging. Take, for instance, the potential in the generation now crossing the retirement threshold. While retailers are generally focused on younger shoppers, drawn by their huge numbers and propensity to develop brand loyalty, older Baby Boomers actually constitute a better option, according to Nielsen Co. data. Per capita, their average expenditures are noticeably higher—at $25,952 for those 55 and older, versus $16,518 for those age 55 and younger—thanks to their greater affluence and disposable income, according to Scott Onufrey, senior vice president & managing director of investment management for Kimco Realty Corp. They also are more likely to shop in stores rather than online.
And despite the predictable ongoing shift toward urban centers and the long-popular bicoastal drift, this group is located in some surprising places, according to Nielsen research. Among states, Florida lives up to its reputation as a senior hub, by far topping the list of those with the most counties combining above-average retail spending growth with a 55-to-74 population, but interestingly, it is followed by Pennsylvania, California, North Carolina and Oregon. And only one Florida county ranks among the top 15 with a combination of above-average population in this age bracket and retail spending growth above the 6.4 percent national average, with the rest ranging from South Carolina to Oregon to New Mexico, North Carolina to Tennessee to Washington, and other Southern and West Coast states—plus a number of counties in Pennsylvania.
Furthermore, over the next five years, older Baby Boomers will see larger income growth than younger generations. For instance, those in the 65-to-74 age bracket will see a 4.8 percent gain on average, compared to 55-to-64 with 4.3 percent and 45-to-54 with 3.3 percent (although this youngest of the three brackets will have the highest average income, and close to double that of the oldest group).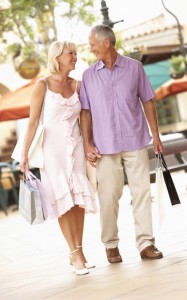 For retail real estate owners, this data must be coupled with another important factor: existing and occupied space in these markets. But therein, too, lie opportunities. Despite the recent over-retailing and resultant pullbacks, quite a number of cities sport lower-than-average gross leasable area for their population size, Nielsen research has found. Among them are some well-known cities and some tertiary locations, such as Douglas, Ore.; Carteret, N.C.; Clallam, Wash.; and Newport, R.I.
Are those cities on your list? Should they be? If you are a retail real estate owner, perhaps the answer is yes. Or perhaps you are choosing to follow another demographic trend, whether to address retail or multi-family or other property needs. With so many changes taking place at once, it is worth considering the possibilities. After all, interesting times bring new opportunities—and the new market will certainly be interesting.
Suzann D. Silverman is the Editorial Director of Commercial Property Executive. With reporting by Paul Rosta, senior editor for Commercial Property Executive. For more on the opportunities provided by the Baby Boomer generation, see this year's CPE-Nielsen Special Report: "Golden Opportunities"  which appeared in the May 2012 issue of Commercial Property Executive.  Find additional data here