Airports Honored
By Leah Etling on May 15, 2013 in News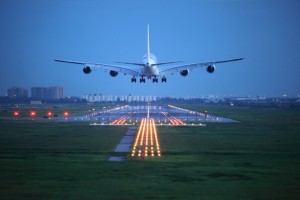 Flown the friendly skies lately?
No matter where you went, you probably noted that some airports are better than others. Some are easy to navigate while you're rushing to make that tight connection. Some had concessionaires that were more convenient to your departure gate than others. And some, inexplicably, put the restrooms way too far from the baggage claim.
Recently, the Airport Revenue News announced its annual winners in the ARN Best Airport & Concession Awards. Among the honorees are two New York airports that are in the process of implementing Yardi Voyager for Government to meet their tenant management, lease administration, and property management needs. Even though we can't claim to have been a part of their success (yet), we're still proud of our clients.
LaGuardia (Flushing, NY) and John F. Kennedy International (Jamaica, NY) are part of the Port Authority of New York and New Jersey, the largest port complex on the East Coast.
The Port Authority chose Yardi's commercial property management software solution for all of its real estate business, which ranges from office leases in One World Trade Center (Freedom Tower) to concession and fixed base operation leases at the nation's three busiest airports, to collecting tolls on the New Jersey Turnpike.
ARN recognized LaGuardia and JFK for excellence in the following categories:
Airport with the Best Customer Service Airportwide (Terminal) – LaGuardia, Terminal D. Terminal D includes an impressive array of food service offerings, with everything from artisan sandwiches to burgers to celebrity chef-run restaurants, and the dining experience is described as high tech and relaxing for stressed out travelers. With iPad-based ordering, your food will arrive in no time so you can eat calmly and still catch your flight.
Airport with the Most Unique Services – John F. Kennedy International. Forget something you needed for your trip in your rush to get to the airport? No problem. No matter what it is, it is likely available at JFK. Do your banking, send flowers home in your absence, pick up a new laptop for your trip – these and other tasks can all be accomplished here thanks to JFK's wide array of restaurant, retail, and other unique business services.
Property management for concessionaires is just one exceptional feature of Yardi Voyager for Government. Voyager's lease administration, accounts receivable, pricing strategy, workflows, report generation, marketing and document storage features are all of the product's appeal to airports, port authorities, and other government entities that oversee transportation and transit. For the Port Authority of NY and NJ, more than 485 leases, 65M SF of buildings and 15,000 acres of property will be managed using Yardi Voyager.
Yardi congratulates LaGuardia and John F. Kennedy International Airports, and the Port Authority, on these well-deserved awards from ARN.