Airbnb + Apartments
By Erica Rascón on Oct 7, 2016 in News
Airbnb announced the official launch of its multifamily housing program. The Friendly Buildings Program welcom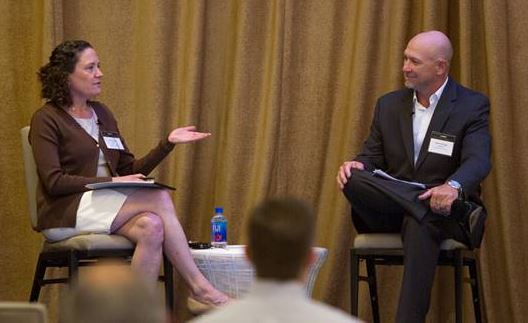 es collaboration with apartment owners and addresses their apprehensions regarding transparency and accountability—that is what it attempts to do, at least.
Nearly 35 percent of multifamily property owners are interested in a home-sharing program and 24 percent of owners were unsure, reports the new National Multifamily Housing Council (NMHC) home-sharing survey. Nearly 60 percent of multifamily property owners are open to the idea of Airbnb onsite. The market is a powerful growth opportunity for the company if it can overcome owners' concerns.
In the past, apartment owners routinely resisted the use of their properties for short-term rentals. The legalities of renter subleasing and inadequate insurance provisions topped the list of objections. Security and accountability trailed close behind.
The Friendly Buildings Program proposes the following solutions:
The program brings property owners into the loop of transactions. Owners can establish parameters for unit-sharing, including restrictions.
Short-term rental provisions are made easy through lease addendums.
Owners are notified of home sharing activity including reservation details and guest information. Owners receive regularly scheduled activity reports.
The program protects against liability claims up to $1 million USD that occur in a listing as well as up to $1 million against third party claims of property damage or bodily injury.
Kim Duty, Senior VP, Public Affairs & Industry Initiatives at NMHC summarized many owners' thoughts on the insurance proposal, "A $1 million insurance policy is not close to enough to cover the potential risks."
Until more can be done to reduce liability, Airbnb faces a formidable obstacle. Most owners won't move forward without a feasible insurance solution.
Mark Stringer, executive Vice President at Avenue5 Residential took a quick survey of the room. More than 75 percent of respondents thought the Friendly Buildings Program posed too much liability and was therefore not worth pursuing.
Potential revenue increases are promising, though.  Owners are included in revenue sharing via a customizable commission structure. This commission reduces vacancy costs by garnering revenue from unused or sublet units.
Through the program, Stringer calculates that "Increases in rent revenue can come to 5-15 percent but there is some risk to mitigate."
He hints at one of the remaining owner concerns, security.  Owners question whether Airbnb offers sufficient resident screening. Currently, the company relies on Verified ID, which connects guests with a government-issued ID.
Admittedly, that isn't much in terms of security. It seems only fair and logical that short-term renters would meet the same standards as residents in the community.
Furthermore, some owners wondered if a transient population would change the atmosphere of the community.
Stringer says, "Consider how you want your property to feel. Is it a home or a hotel?"