A Safe Haven
By Joel Nelson on Oct 9, 2019 in News
Virtually all signs are positive for the U.S. multifamily market, notwithstanding a $1 decline in the average rent in September 2019. In fact, a new national report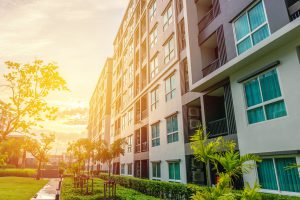 from Yardi Matrix characterizes the sector as "the picture of stability" amid slowing overall economic growth, gyrating equity markets and international trade tensions.
Rents are up 2.9% year-to-date through September and the average national occupancy rate has been above 95% for several years. Housing trends suggest that demand will remain strong for some time to come, with rents likely to remain steady through the fall and winter months as new supply gets absorbed.
These trends have produced a favorable investment scenario, according to the report: "It's no wonder that investors looking for a safe haven and surprise-free returns have identified multifamily as an asset class in which to increase allocations."
Other highlights from the report include a breakdown of year-over-year rent growth across all asset classes and across lifestyle and rent-by-necessity asset classes. There's also an examination of rent growth on a trailing three-month basis for those categories, along with a look at supply, capital market trends and a discussion of the federal government's proposed reform of Fannie Mae and Freddie Mac.
All that, and more, is in the Yardi Matrix multifamily national report for September 2019.