7 Benefits
By Erica Rascón on Jan 29, 2020 in News
Still letting your renters choose if they want to purchase renters insurance? You're likely wasting money and putting your property and its owners at risk. We've identified seven benefits of required renters insurance that can help property managers save money, protect the property, and keep owners happy.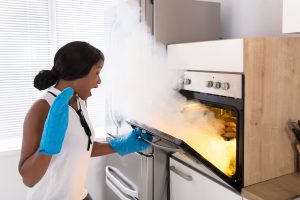 When you require renters insurance from your residents, they must receive a liability policy prior to moving into their unit. Many properties make it part of the lease signing process. This is an important step because it lays out costs, coverage, and expectations before renters move in. That way, their property is protected from fire, water damage or theft the second that their lease begins. Renters insurance will also protect residents from damages caused by their neighbors.
Let's take an up-close look at the benefits of required renters insurance for you, your residents, the property and its owners.
Save money, reduce expenses
How much do you pay each year for small damage claims? You could eliminate that amount from your operating budget with required renters insurance. The policies cover the cost of property damaged or loss due to resident behavior.
Renters insurance can also decrease the costs and hassles associated with missed and late payments. When a resident is financially entangled in litigation, they may miss a rent payment or pay late. With renters insurance, residents are protected from liability. Deductibles and property repairs are covered, helping you get your rent on time.
Play defense and reduce risks
Did you know that 52% of Millennials don't have renters insurance because they wrongly believe their landlord's insurance will cover their belongings? Per the Princeton Survey Research Associates International, most Millennials will forego signing up for a policy because they simply don't understand how it protects them. When you require renters insurance, you're taking the opportunity to educate renters on the best way to protect their belongings.
Research from ResidentShield reveals that resident negligence is the leading cause of damage to rentals. Renters are humans and oversights will happen. But when a resident forgets to turn off a space heater or their cat knocks over a lit candle, owners won't carry the responsibility.
Required renters insurance transfers risk from the property owner to the residents. This way, you can protect your owners from liability and protect yourself from costly and time-consuming litigation.
Learn how Legacy Partners turned renters insurance into a requirement with minimal hassle and huge benefits.
Cover your deductibles
While we're on the topic of negligence, consider this: cooking catastrophes are the leading cause of residence fires and injuries. Such fires result in an average of $1.1 billion in direct property damages every year, reports the National Fire Protection Association.
When a massive fire occurs, renters insurance covers the high deductible payments on the owner's commercial policy. Requiring renters insurance can shrink the line in the budget designate for emergency out of pocket expenses.
Automated signups
When you require renters insurance, you can seamlessly weave it into the leasing process. Let residents choose between plans that cover their personal property or simply comply with your liability coverage requirement. They can then enroll online, reviewing the policy at their leisure. Online applications offer convenience and transparency for you and your renters.
Learn how automated renters insurance signups can integrate with your property management software.
…But that's not 7 benefits?
You've likely noticed that we've only giving you four of the seven benefits. For the rest, check out our free ebook 7 Reasons to Require Renters Insurance! It's a great way to get additional information on how renters insurance will benefit you, your residents, the property and its owners.