YASC Preview
By Eliza Theiss on Oct 16, 2019 in Events, News
The 20th Yardi Advanced Solutions Conference (YASC) returns to San Diego, Calif., this Wednesday to Friday, October 16-18. The annual user conference will offer in-depth training, networking and fun for Yardi clients, including a special milestone anniversary celebration. We can't reveal all the surprises in store, but this is one event you won't want to miss.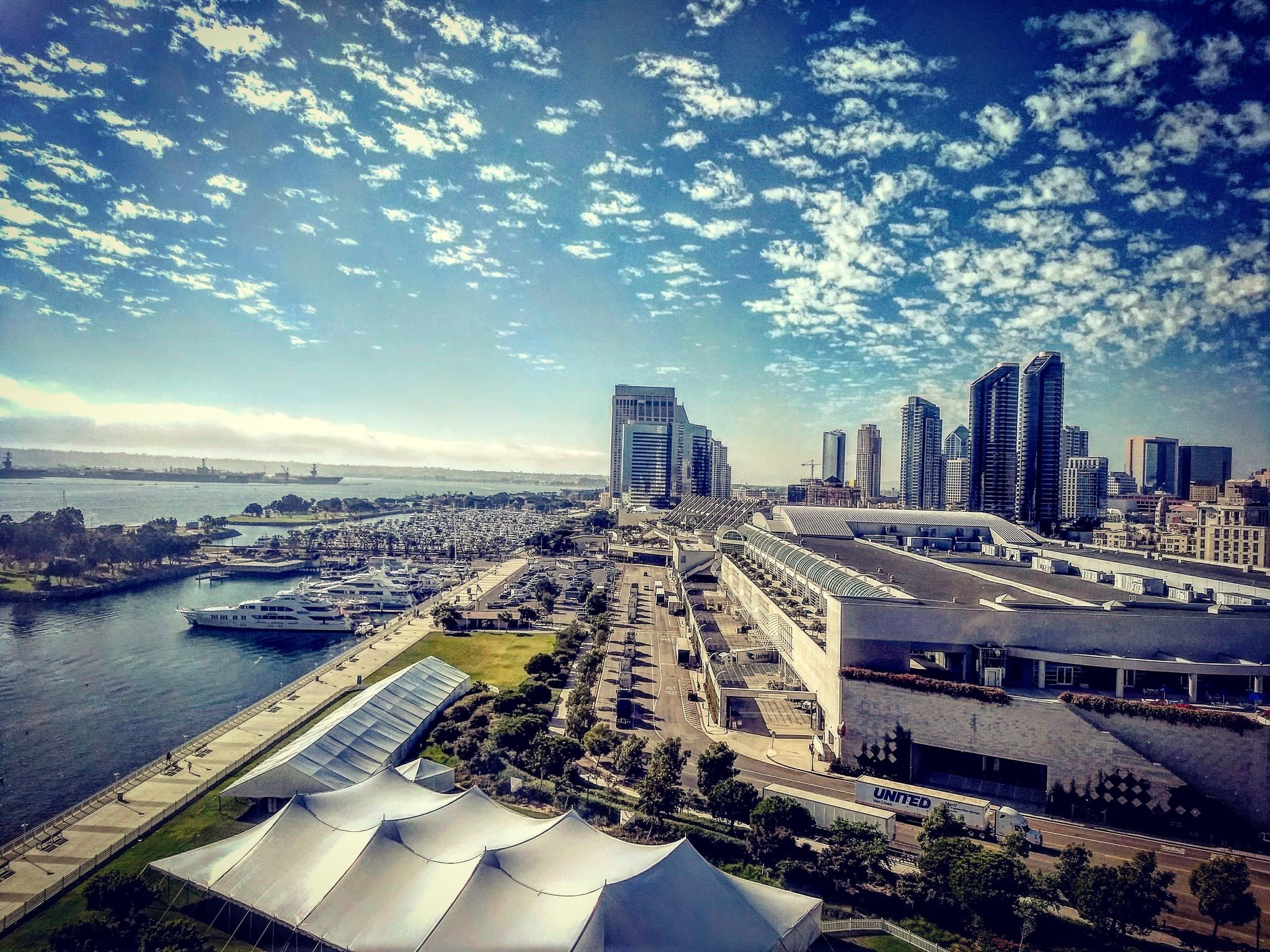 "We're excited to welcome our valued clients to the 20th edition YASC in San Diego. From its early days as a small gathering in Santa Barbara, this special event has grown to be one of the largest and most enjoyable user conferences around. We hope you enjoy the special surprises in store for this year – they're our way of saying thank you for your support and participation."
Get a preview of YASC San Diego:
Get connected at YASC with the Yardi Events app on your smartphone. Attendees can access all conference information, venue maps, class materials, social networking, in-app messaging and more. Customize your daily schedule with classes, demos, panels and roundtables, and set up one-on-one meetings with Yardi staff.
The Yardi Events app is available for download in the Google Play Store and Apple App Store. A browser-based version, synced to the mobile app, will also be available, so attendees can access the app features from their desktop. User log-in details have been emailed to all registered YASC attendees. Questions? Email our team at yasc@yardi.com.
Did you know our Knowledge Central experts have an average Yardi tenure of nearly 5 years? We've brought together a friendly group of experts that includes team leads, consultants, and senior account managers to answer your toughest questions, solve your trickiest challenges, and guide you through our newest software solutions.
Find Knowledge Central operating hours in the Yardi Events app and be sure to visit our team on the Hilton San Diego Bayfront Indigo Level.
How many industry connections can you make in three days? There will be over 1,500 attendees representing nearly every segment of the real estate sector at YASC. The conference will offer expanded opportunities to connect with peers in your industry, including morning wellness activities, scheduled breaks and networking receptions. For all conference activities and receptions, bring your conference name badge and get ready to network!
Visit the Networking Lounge, located on the Aqua Level, to network with others in your market, check in at the office and recharge your devices.
Learning is first and foremost at YASC, but that doesn't mean you can't have a good time too!
Join us at the Networking Reception on Wednesday evening for cocktails and appetizers. It's a fun way to wind down and get to know Yardi staff and other YASC attendees.
On Thursday night, it's time to party! The Yardi Party is always packed with music and fun with your new friends from the conference, and we've got big plans for our 20th anniversary, so you won't want to miss this.
Don't forget that your conference name badge is your all-access pass for conference activities and receptions. Please be sure to wear it at all times.
New this year: fitness activities on Thursday morning
If you enjoy getting a workout in before the day begins, you'll love our new yoga and running opportunities, set for Thursday morning from 6:45-7:45am at the Bayfront Park (outside the Hilton). Follow the signs to the yoga class or join us for a variety of run distance options! It's a wonderful time of year to exercise outside in beautiful San Diego.
Share your conference experience on social media using the event hashtag #YASCTurns20.
Follow Yardi on your favorite social networks for conference news, prizes and more. Connect with Yardi on our corporate blog, LinkedIn, Twitter, Facebook and Instagram.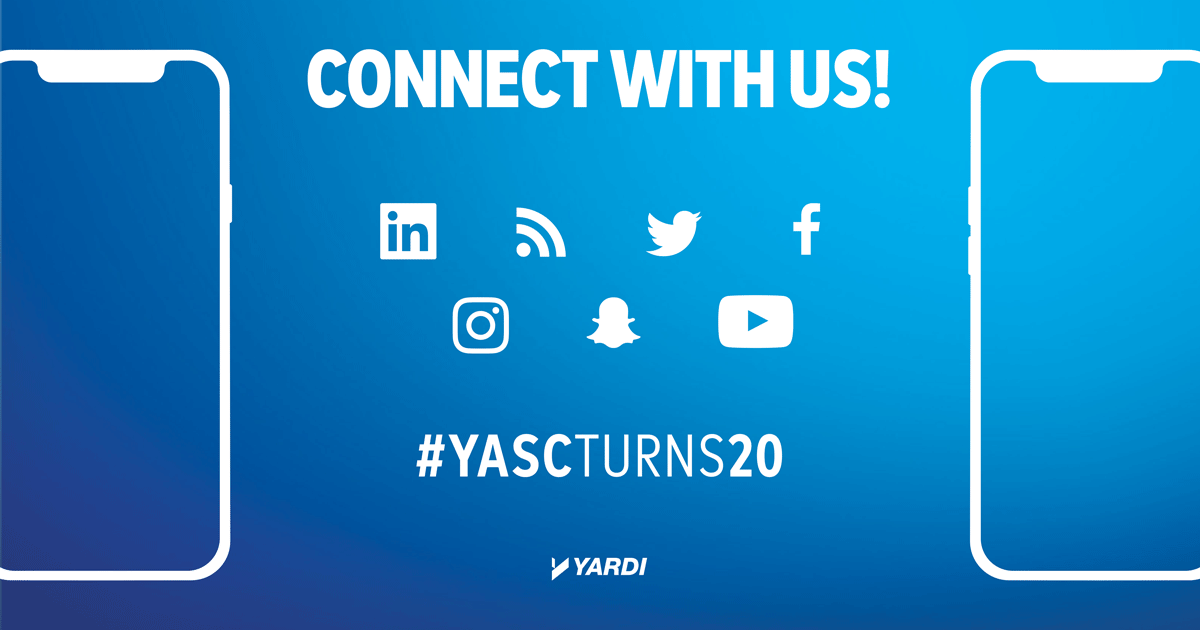 Interested in joining us at the 20th annual YASC event in San Diego? Add your name to the waitlist.