Rates Slow
By Leah Etling on Sep 23, 2022 in Matrix
Average self storage street rates reduced slightly in August, according to the latest National Self Storage Report from Yardi Matrix.
A national average overall street rate of $149 was recorded. Despite moderating street rate performance, demand continues to be strong.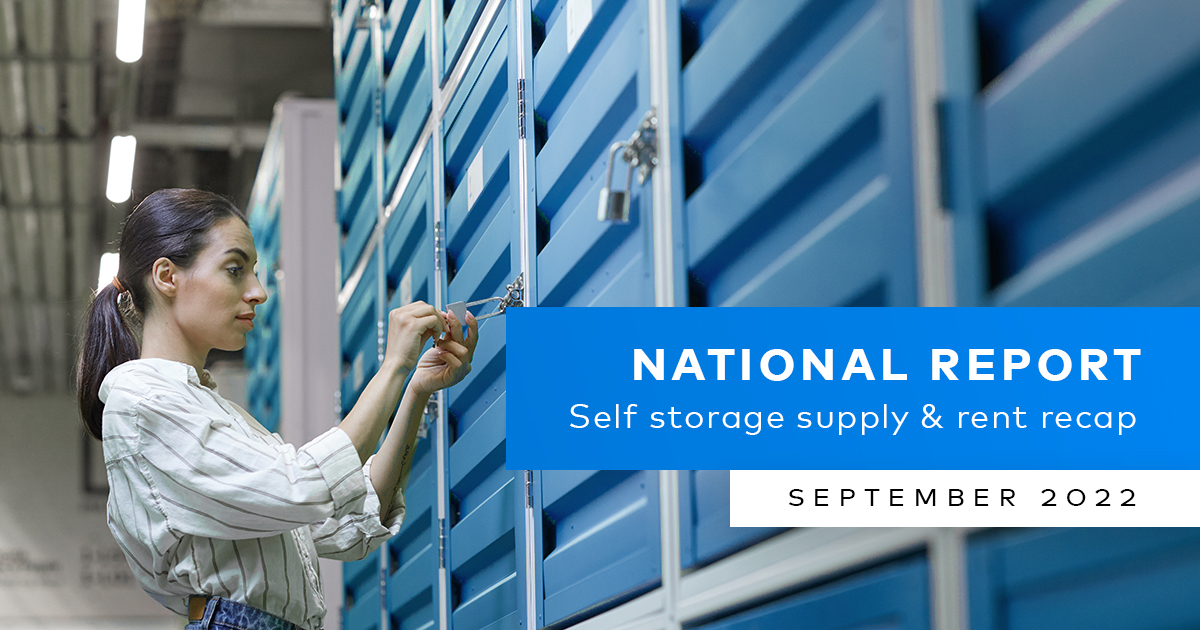 The new self storage report focuses on areas of demand for storage units, which include apartment renters and Gen X (late 30s to 50s) customers.
"Gen Xers are among the biggest users of storage, with 44 percent reporting use of storage units and 21 percent planning to use it in the near future. But even as an increasing number of households use self storage, we expect to see further moderation of street rates the rest of this year," states the report.
Storage owners remain focused on growing rents of existing customers, relying on demand for the service that grew significantly in 2021.
Secondary markets experiencing rapid population growth continue to lead in street rate gains. For 10×10 non-climate-controlled (NON CC) units, eight of the top 31 metros had street rate increases greater than five percent in August, while rates decreased in seven metros.
Year-over-year street rate growth continues to decelerate. Nationwide, the overall average street rate, which includes all unit sizes and types, grew 1.4 percent year-over-year in August, a 130-basis-point drop from July's annual growth rate and a 280-basis-point drop from the rate in June.
Learn more about the state of the self storage market nationwide.
Yardi Matrix tracks a total of 4,203 self storage properties nationwide in various stages of development — including 1,594 planned, 760 under construction and 515 prospective properties. Matrix also maintains operational profiles for 28,719 completed self storage facilities across the United States, bringing the total data set to 32,922.
Yardi Matrix offers the industry's most comprehensive market intelligence tool for investment professionals, equity investors, lenders and property managers who underwrite and manage investments in commercial real estate. Yardi Matrix covers multifamily, student housing, industrial, office and self storage property types. Email [email protected], call (480) 663-1149 or visit yardimatrix.com to learn more.