Online Marketing
By Joel Nelson on Mar 1, 2021 in Marketing, Senior Living
Knowing what not to do is as important as understanding what should be done. That's a key takeaway from a new Yardi ebook designed to help senior living communities market their offerings effectively.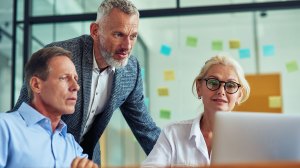 "8 Do's & Don'ts for Senior Living Community Websites" offers tips for sprucing up digital curb appeal, maximizing the impact of a website's most visited pages and more. The list of "dos" includes showing multiple views of a floor plan, helping prospects identify the unit that meets their needs and boosting traffic by sharing images on social media. The "don'ts" address rising above a bad user experience, avoiding inferior photography, not expecting photos to speak for themselves and resisting the impulse to mimic competitors.
Looking for new ways to use your marketing website to make your senior living community both more visible and more appealing to prospective residents? Read the ebook for all the do's and don'ts of getting those prospects to your page and into your community.