Senior Living Ebook
By Joel Nelson on Mar 23, 2021 in Marketing, Senior Living
Online searches have become the favored route for seniors seeking a residential community. That's why senior living community operators increasingly turn to search engine optimization (SEO) to help prospective residents find their properties.
A powerful tool supporting that effort is RentCafe Reach Senior Living, an advanced online marketing services solution that enables execution of SEO plus pay-per-click advertising, social media posting and reputation management from a single platform.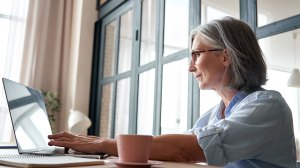 Yardi is spreading the word about this platform and the online marketing experts who support it with a new ebook, titled "4 Ways to Get Found Online." The publication illustrates how RentCafe Reach Senior Living:
Creates an exceptional online presence that fills vacancies.
Increases traffic with optimized content that positions communities for maximum search visibility.
Drives leads with impactful ad campaigns, managed by AdWords specialists.
Keeps pace with Google's algorithm changes.
Formulates and executes a full marketing plan tailored to a community's goals.
Engages prospects with curated social media local content and boosted posts.
Strengthens reputation control by monitoring and responding to online reviews.
As the ebook says, "The right digital marketing strategy makes all the difference, but building out a plan – and sticking to it – takes dedicated resources, consistent research and lots of elbow grease." Read it to discover how RentCafe Reach Senior Living makes the process much easier and rewarding.