Genius Gathering
By Geneva Ives on May 2, 2016 in Marketing
A host of marketing geniuses recently descended on Nashville, Tennessee for the first Yardi Marketing Forum of 2016. T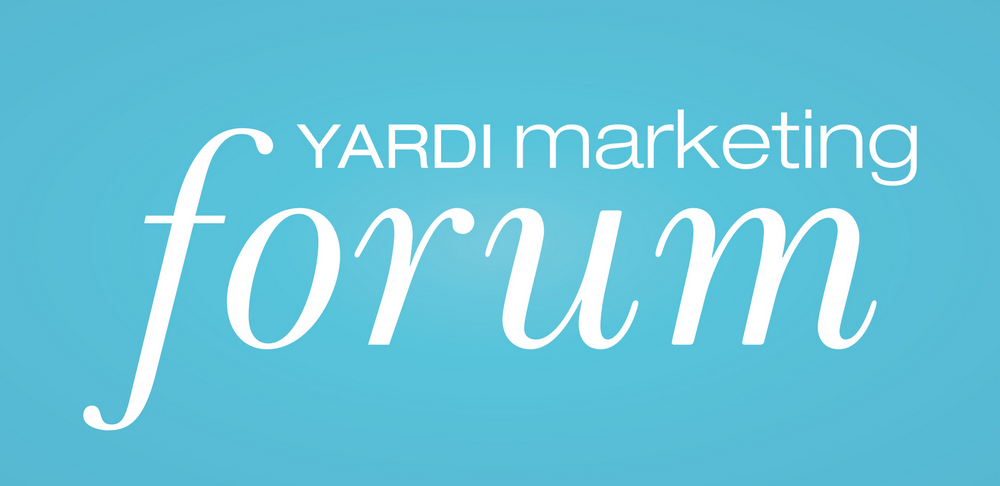 his bi-annual event for Yardi Marketing Solutions clients combines learning, networking, and fun for an unforgettable three-days.
Take a look at some of the highlights from our time in Nashville:
Google's Presentation
We always look forward to sessions led by guest presenters, and this forum was no exception. As an official Google Partner, we were pleased to invite Ben Killmer (pictured, left)– our favorite Googler – onstage Tuesday to discuss the ever-changing world of mobile search. Ben shared actionable tips to help properties get found by apartment hunters. He also taught the audience easy ways to create a better user experience that converts prospects into residents.
"There are four essential strategies that can help you win consumers during micro-moments," said Ben. "You've got to be there, be useful, be quick, and connect the dots."
And here's a fun fact he passed on to us: did you know that 15% of all Google searches are completely unique and have never been searched before?
Ben will be taking us on a tour of the Googleplex office in Mountain View this June, and we're all quite excited about it. We promise to follow up with another blog post detailing who we met and what we ate for lunch in the Google cafeteria!
A Night at the Opry
After a full-day of guest speakers and learning labs on Tuesday, our group bussed out the legendary Grand Ole Opry concert venue for a catered dinner, wonderful ensemble show, and private back-stage tour. We were thrilled to take photos on stage where so many stars have performed – including Dolly Parton and Randy Travis – and got to peek inside dressing rooms after the show.
Guests had a wonderful time as evidenced by the hundreds of #YardiMktgForum posts across Instagram and Twitter. (We even got a retweet by the Gatlin brothers, one of country music's most historic and popular groups.) Huge thanks are owed to our fabulous events team for putting together such a remarkable event.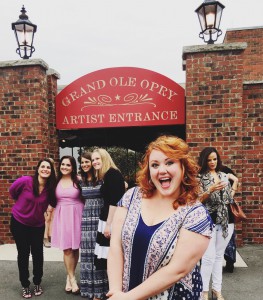 Marketing Master Class
Wednesday it was back to work for another day of educational sessions. After an informative session with our development team about upcoming features and modifications to the Yardi Marketing Suite product roadmap, our own Cassi Lindberg led a marketing master class on branding and consumer perception in the marketplace.
"Your brand isn't your creative deliverables. It isn't your logo, it isn't your ad campaign, it isn't your slogan. Those are all elements that support your brand," explained Lindberg. "What you brand really is… it's the public perception of your company or property. How do consumers see your brand?"
Attendees talked through leading consumer brands and collaborated on worksheets designed to focus branding and marketing efforts at both the corporate and community levels.
Photos & More
Click here to view our Nashville photo album. You can also read a great recap of our "What Renters Want: What's Next?" panel written by our fri
ends at Pinnacle here.
Clients had a great time and learned a lot, as evidenced by some amazing emails we received after the event. "I appreciate you guys taking the time to work with us on a small group level and continuing to develop products that are helping to simplify my life in multifamily marketing. I get so much out of these forums that I can take back to my company to help make us better," wrote Holly Nunemaker of The Sterling Group after her trip to Nashville.
If you have any questions about the Yardi Marketing Forum, you can always email us. We're already looking forward to the next one in Seattle this August!