Efficient Conversions
By Erica Rascón on Jan 22, 2020 in Marketing
According to Gleanster, only 25% of your marketing leads are prepared to buy. About 50% of leads enter a sales funnel undecided. That leaves a noteworthy 50% of leads that are dropped or go cold. Improving how you nurture leads and how to streamline that process can help you achieve more conversions and see greater returns on your marketing dollars.
First step: optimize your first contact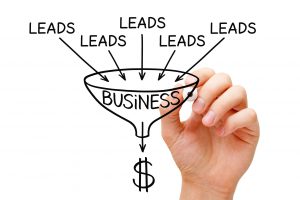 Making the most of your first contact with a lead is crucial to nurturing that relationship and prompting the conversion. At the widest part of the sales funnel, you're putting in the legwork of lead generation. Your brand is making an impression on prospects via ads, listings, and other marketing initiatives.
Towards the middle of the funnel, your prospects are showing interest. They're responding to your marketing strategy. Perhaps they've filled out a contact card or visited the property. That first contact is essential. Use robust customer relationship management (CRM) software to store prospect contact information. In addition to traditional data  such as phone and email, also request social media handles. Even if you don't "friend" each prospect, you gain a better insight on their preferred platform for social media marketing.
It is equally important to record lead attribution. That's how the prospect found you such as the social media platform, website, or ad that convinced them to make contact. Getting this information will help you identify the highest quality lead sources and focus your future marketing dollars accordingly.
Learn how to optimize multi-source lead attribution.
Be sure that you're entering prospect data into a CRM system that integrates with your property management software. This step improves efficiency by eliminating multiple points of data entry for the same prospect. It also decreases the likelihood of duplicate entries and other time-consuming errors.
With these steps complete, your prospects are in your CRM and property management databases. You have multiple ways to contact them, and you've identified the best lead sources. Now you're ready to nurture your leads down the sales funnel.
What does it mean to nurture a lead?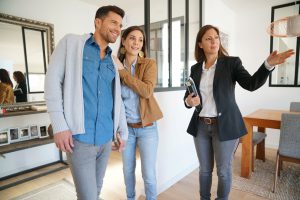 Once prospect data is in the system, you will be able to keep in touch with the prospect. You will stay on their radar, learn more about their needs and share how your property meets those needs. This process is known as nurturing the lead. It takes place in the middle of the sales funnel.
Nurturing leads reduces the 50% that drop or go cold. It supports your marketing efforts so that money is not invested in vain. Without active nurturing, prospects will lose interest or get scooped up by a more proactive competitor—even if they offer an inferior product.
Always add a personal touch
Connect with your leads quickly and often after making the first contact. Use lead management software to automate communication and keep track of which methods are most successful for your client base.
Personalize your communications based on lead data. Personalization is essential to building a relationship with your prospect. It also helps you offer relevant content that will encourage a sale. There are, however, several consumer data privacy law that may make personalization challenging.
A recent McKinsey & Company survey of senior marketing leaders reveals that 64% don't think privacy regulations will limit current practices. More than 50% don't think consumers will limit access to their data. The optimism is encouraging since a recent survey tell us that 90% of consumers are concerned about their online privacy. Nearly 50% of them have limited their online activity because of privacy concerns.
Commit to using available lead data responsibly. With care, the ability to personalize communications and capture leads more efficiently will remain available for all.
How to nurture leads in the middle of the funnel
Implement multichannel marketing to your advantage.
Email If you're able to get into their mailbox, you'll have high visibility. Per McKinsey & Company, 91% of consumers daily check their email. Email activity is on a decline, but it is still three times more likely to result in a conversion than social media.
Social Media While social media isn't the strongest conversion source, it is the leading way to engage with prospects. You can interact with individuals directly or encourage their interaction through engaging posts.
Check out these tips for native marketing techniques on each social media platform.
Phone Calls We all screen our phone calls. Unfamiliar numbers often go unanswered. Whether prospects answer or you leave a voicemail (or send a text) be sure that you personalize the call in a way that will pique their interest.
Blog While you cannot personalize a blog post, having a blog gives you a stash of brand-specific content. Use that content to promote the neighborhood, property, community culture and other features. Let leads know what value your property offers.
Include your blog posts in emails or link to them on social media to keep a steady stream of detailed content in front of leads' eyes.
No one method is best for all prospects. Diversify your approach and keep track of what works for your client base.
Learn how to master lead generation with the marketing funnel.