Women Called Moses
By Leah Etling on Jul 15, 2022 in Giving
Yardi is committed to supporting the community in every city where our offices are housed. Each year, the company distributes philanthropic aid to organizations selected by its employees.
In 2021, Yardi offices supported more than 350 nonprofits worldwide. For the remainder of the year, we will be bringing you the stories of those organizations and insight into how they aid their communities.
Today, we introduce you to Women Called Moses Coalition and Outreach of Dallas, Texas.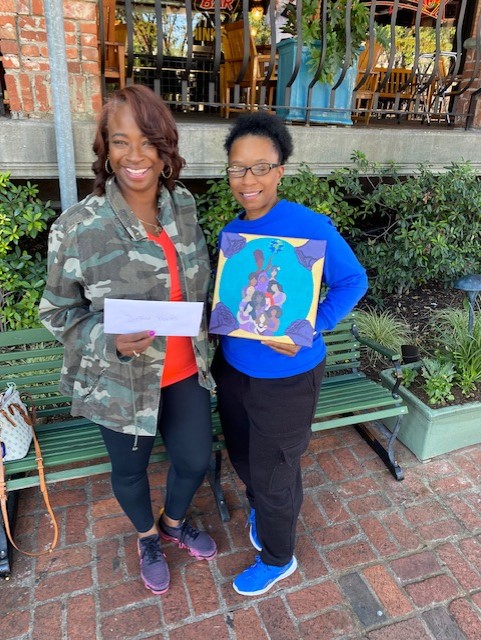 This organization provides services for women and children that have been impacted by domestic violence. It's a hard topic to talk about, but one that is critical to address.
"We place clients in safe places, and link housing, food, any resources available so that we can help women and children and prevent them from returning to their perpetrator or abuse," said Debra Nixon-Bowles, Founder and CEO of Women Called Moses.
"Women Called Moses connects these victims to larger shelters that may be able to give them access to more resources. We focus on making the connection, so these individuals do not become homeless. Women Called Moses works with second chance apartments and local furniture banks to make sure our clients have beds to sleep in, and tables to eat on. We connect employment, mental and health partnerships, private physicians, and more," Nixon-Bowles explained.
Recovering from a challenging time
For many non-profits, the pandemic was a disruptive period. That was the case for Women Called Moses.
"We lost 70 percent of our funding, including case managers, staffing, and repeat donors. Our focus is now on getting a full staff, grants, fundraising, and provide safety and resources for our clients," said Nixon-Bowles. "This includes new partnerships and resources for women and children in the community. For an agency of our size, it has been difficult."
The pandemic's challenges were especially taxing for those living in unsafe households. For some, sheltering in place was not a respite from the outside world, but a continuous danger zone.
"We need all these shelters to stay open. When it comes to domestic violence, we cannot afford to have any shelters close due to lack of funding. I am thankful for everybody out there giving! Just know we are focusing on partnerships, resources, building a great staff, and continuing to serve the underserved community to include diversity and inclusion," said Nixon-Bowles.
Yardi philanthropic support was used for safe nights and operating expenses.
"Our goal every year is 1,000 safe nights for our clients. We can provide emergency shelter for fleeing victims from domestic violence. The funding also allows us to provide victims with gift cards to purchase items they made need from exiting these types of situations. Those clients are grateful for Yardi's support," said Nixon-Bowles.
She was especially impressed that Yardi employees select the non-profits who are funded by the regional offices each year.
"When I did the onsite visit with Yardi, I found out it wasn't the CEO, the accountant, or the board members who chose us, it was the EMPLOYEES! That alone spoke volumes of Yardi, for the CEO to allow the employees to make this decision."
"For two years the Yardi family has done great work in the community supporting local organizations like Women Called Moses. It truly is mind blowing to be selected and we want Yardi employees to know how much we appreciate them. Thousands of lives have been brought to safety from the decision made to support us in the community," Nixon-Bowles said.
As for local volunteer opportunities in the Dallas area, "we need administrative, media, digital marketing, and fundraising volunteers," shares Nixon-Bowles.
Interested volunteers can contact Women Called Moses at www.wcmcares.org/volunteer or email us at [email protected]
Learn more about Women Called Moses at www.wcmcares.org and find future non-profit profiles at https://www.yardi.com/blog/category/giving.