Raleigh Food Bank
By Erica Rascón on Aug 9, 2017 in Giving
The Corporate Training Team recently convened for its annual conference. Participants dedicated one morning of the event to volunteering at the Raleigh branch of the Food Bank of Central and Eastern North Carolina (Food Bank CENC).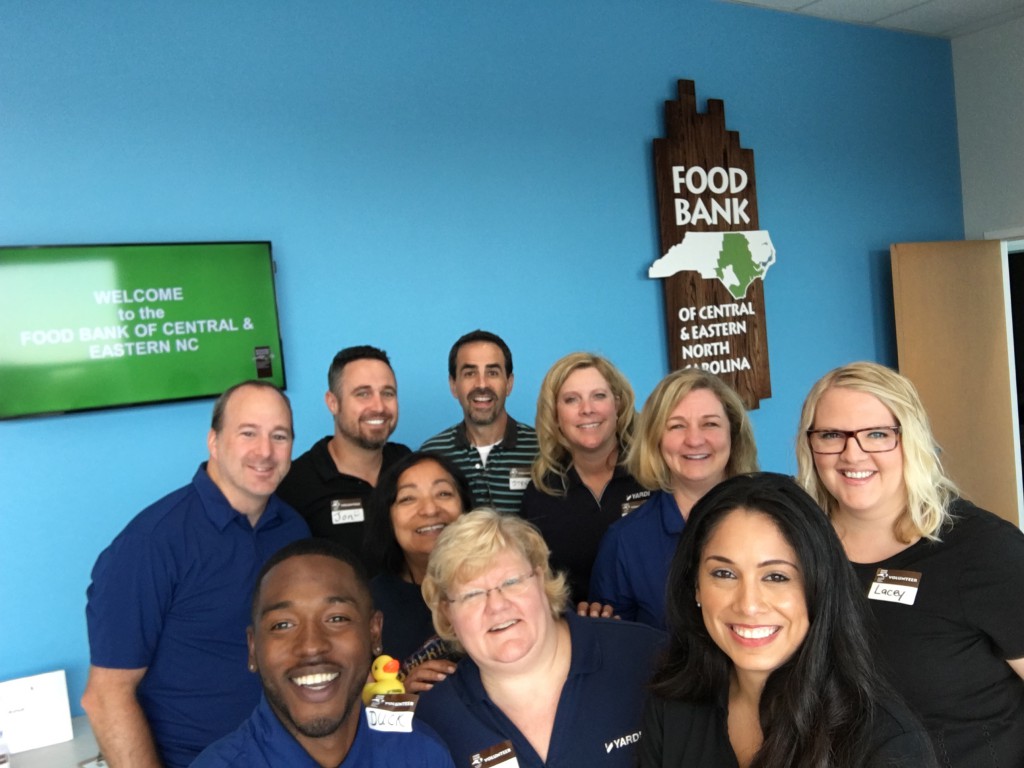 "For my team, since we're spread through the U.S., we only get together once a year," says Debbie Lamberson, Team Leader, Corporate Training at Yardi. "We spend much of that time learning but this year we wanted to do team building. Everybody wants to do it again next year! It was hard work but it was exciting to know how much what we were doing was going to help seniors."
Yardi Employees Lamberson, Jamie Hall, Jon Hodgkin, Julie Taylor, Lacey Petch, Laura Guerrero, Lina Castanon, Marcus Rutherford, Patty Evans, and Steve Harris participated in the event. Cary Middle School Future Business Leaders joined Yardi employees that morning, adding a fun dynamic to the group.
The team of 25 sorted and assembled packages that would be distributed to smaller food banks in the area. With their efforts combined, the volunteers completed 484 boxes for seniors in three hours, beating the organization's record average of 450 boxes per shift. The boxes contained about 14,360 lbs of food.
"The Food Bank figures 19 ounces for an average senior meal, so we created 12,101 meals," says Lamberson.
The Raleigh branch of Food Bank CENC provides relief for the vulnerable populations of 13 counties. In this region, the United States Census Bureau reports that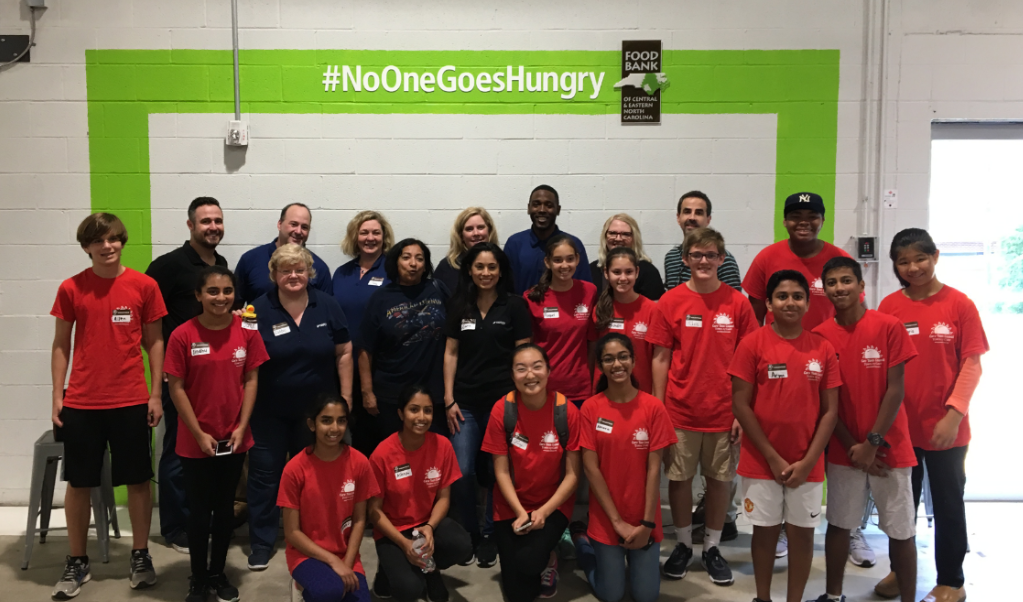 27.9 percent of the local population earns an income that falls below the poverty level. Food Bank CENC estimates that more than 45,500 seniors in its region live in poverty, and thousands more struggle to survive on a fixed income.
Food donation packaging is just one of the many ways that Yardi Raleigh supports Food Bank CENC. Throughout the year, the local office collects donations and like contributions to help sustain operations at the site.
"It reminds me of this beautiful mural we saw with a quotation by Lewis Carroll," says Lamberson. "It says, 'One of the deep secrets of life is that all that is really worth the doing is what we do for others.' Isn't that beautiful? It's so true."
She continues, "This goes with everything Yardi stands for and talks about. We take care of each other and we take care of our communities, too."
Join Yardi in supporting the Food Bank of Central and Eastern North Carolina. Make a donation or volunteer.