Never Miss a Meal
By Erica Rascón on Apr 28, 2022 in Giving
Food insecurity can often go unnoticed. The imperceptible public health issue is the result of multiple systemic factors as well as unprecedented situations, such as COVID-19 job losses. In Ontario, Daily Bread Food Bank works to alleviate hunger through emergency aid and long-term sustainable change.
The growing need for meal support in Toronto
In 2021, Daily Bread witnessed a 61% increase in new clients. Of the new clients, about 44% did not eat for a whole day almost every month and 58% of existing clients had similar experiences. More than 30% of clients report going hungry at least once a week.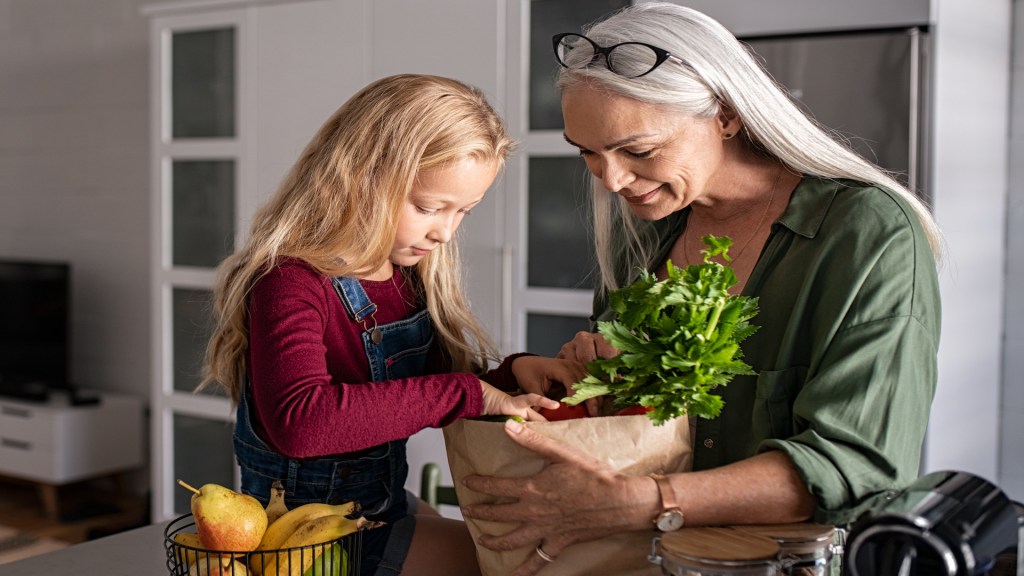 The causes of food insecurity vary, but there are a few common threads: 2 in 5 food bank clients seek services because their income is too low. Recent studies reveal that 1 in 5 clients lost their job in the past year and 20% report that their employment will not last more than a year.
The affordability crisis also plays a role in food insecurity. About 65% of clients live in private market rentals, not subsidized housing. The median monthly income for clients is $1,106 and they're spending 68% of their income on housing. After paying rent and utilities, clients face an average of $9.17 per person for transportation, clothing, day-care, medications, and food. There simply isn't enough money to go around for working families.
The food budget is usually to first to get cut and 51% of clients forgo food to pay for other necessities. Of respondents, 80% are at high risk of homelessness.
Daily Bread Food Bank promotes immediate and long term solutions
In December 2021, visits to food banks increased by 47% compared to this point last year. To manage the need, Daily Bread Food Bank collaborates with 118 member agencies to provide meals for families throughout Ontario. The staff of 69 is supported by about 7,500 volunteers throughout the year.
Patricia Feehely is the manager of corporate partnerships at Daily Bread. She's been with the organization for seven years and values its dedication to change.
She says, "Daily Bread is an organization that is constantly striving to be better for the community it serves. In addition to providing a diverse variety of nutritious groceries, Daily Bread works towards solutions to end food insecurity and poverty long-term."
Most of the research and advocacy efforts at Daily Bread address the root causes of food insecurity, such as a lack of access to affordable housing and rising income inequality. The nonprofit addresses the urgent need to provide emergency food relief and the need to create better social structures, supports and systems.
Yardi Gift Matching
For Giving Tuesday 2021, Daily Bread hosted a fundraiser in which Yardi Canada Ltd. matched up to $20,000. The fundraiser was a huge success, with 790 donors uniting to raise $120,088.
"The funds will help Daily Bread distribute food for over 120,000 nutritious meals. Additionally, the funds help to build and sustain new food programs to meet the increased need for food banks since the onset of the pandemic," says Feehely.
Breaking down barriers towards food security
It's not too late to get involved. Readers can support Daily bread by conducting a food drive or making a monetary donation. A monthly donor program ensures consistent food delivery to people in need.
Readers are also encouraged to learn more about the root causes of food insecurity by reading the Who's Hungry report. If you choose to share the findings of this report on social media, please tag @dialybreadTO and use the hashtag #WhosHungry2021.
In honor of the upcoming provincial election, Daily Bread is launching a campaign where supporters can send a letter to Ontario's party leaders. The petition asks leaders to commit to reducing poverty by 50% by 2030.
"Working for Daily Bread is a unique and fulfilling experience, because every day I have conversations with people about the kind of world they want to live in." Feehely continues, "Every time that I meet with a partner such as Yardi, I can illustrate the impact it makes in the community—whether it is a new program that delivers food directly to people's homes or increasing our fresh food distribution across the network. It is deeply rewarding to know that these partnerships can have so much community impact and reach."