Knitting Community
By Erica Rascón on Jun 13, 2019 in Giving
The seniors at Silver Sky Assisted Living and Silver Sky at Deer Springs Assisted Living are putting their talents to work for those in need. The local knitting and crocheting clubs inspire hope in the hearts of fellow Las Vegans facing difficult times.
About Silver Sky Properties, Nevada HAND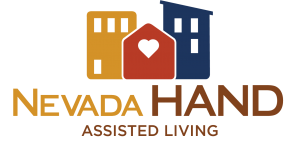 Nevada HAND, a 501(c)(3) nonprofit and Yardi client, operates 34 properties serving 3,000 seniors and 4,200 adults and children. The organization provides the only two affordable assisted living communities in the state. Both properties have developed tight-knit communities that keep residents active and engaged within the neighborhood.
Both affordable assisted living properties, Silver Sky and Silver Sky at Deer Springs, host knitting clubs for residents. What began as small initiatives to help residents socialize soon evolved into annual community service projects that touch the lives of hundreds of people.
Knitting Club: More than a Hobby
Silver Sky Knitting Clubs regularly meet on Fridays. Group sizes range from 10-20 residents at each site and include residents, their family members and staff. Participants of all ability levels are welcome. Knitting looms are available for beginners as well as advanced knitters facing dexterity challenges. The Knitting Clubs help to create a sense of inclusion for everyone involved.
"The club began as a cookie social, and anyone who knitted or crocheted, or who wanted to learn, was encouraged to attend," began activities coordinator at Silver Sky at Deer Springs Assisted Living, Barbara Phillips. "These residents get to know one another, meet regularly, and each meeting has a sense of purpose, which helps with cohesiveness and a sense of togetherness with the group."
Throughout the year, Club members work on knitting projects such as hats, scarves, mittens and lap blankets. In 2018, residents created more than 250 knit goods! Once the items are complete, they are prepared for their final mission: to serve those in need throughout metropolitan Las Vegas.
Donation recipients are chosen in several ways. Primarily, Knitting Club members select causes or organizations that speak to them on a personal level. In these cases, the Club members deliver their donations in person. Occasionally, donations are made to company-level partners. Phillips arranges distribution with local agencies.
"Distributing the items to others promotes inclusivity in the community, as Club members all feel like they're working together towards a common goal. It's a great example of camaraderie, collaboration, and a sense of neighborhood at Silver Sky at Deer Springs," said Greta Seidman, director of communications and marketing at Nevada HAND.
With the support of volunteers, the items are delivered in time for the cold desert winters. Below are a few organizations that recently received donations from the Silver Sky knitting clubs.
Recipients
Nevada Homeless Alliance partners with service providers to provide a 360°-approach to ending homelessness. With its partners, Nevada Homeless Alliance assists housing insecure people with shelter, healthcare, mental health services, education, legal aid, courts, employment services, child and family services, and law enforcement.
VA Southern Nevada Healthcare System serves veterans and newly returned service members. The organization assists more than 240,000 veterans living in its catchment area.
The Fisher House, adjacent to the VA hospital, provides accommodations for the families of veterans who are being treated at the hospital. The site is a much-needed resource to offset the cost of medical care for veterans and their families.
Catholic Charities of Southern Nevada gives "help and hope to people in need regardless of race, religion, or creed." The organization hosts English language classes to help multicultural families adapt.  After receiving donations, some students from this organization have joined the Silver Sky Knitting Clubs and are also giving back to the community.
Shannon West Homeless Youth Shelter (created by HELP of Southern Nevada, Nevada HAND and Junior League of Las Vegas) empowers individuals to overcome barriers in their pursuit of self-sufficiency. The shelter offers direct services, training and referral to community resources.
"Our residents really enjoy getting to make things with their hands they know will go to good use throughout the community, as well as being able to go out and see how their hard work is appreciated by those receiving the items," said Seidman.
The Knitting Clubs are Energized for Good! Join them! Click on any of the links in this post to contribute.