Get to Know Corom
By Erica Rascón on Jul 6, 2021 in Uncategorized
Yardi offices throughout the U.S. are re-opening on a rolling schedule. To enhance safety and convenience, employees will be able to make reservations for workspaces through Corom software. But there are a few things that you need to know before getting started.
How does COROM promote employee wellness?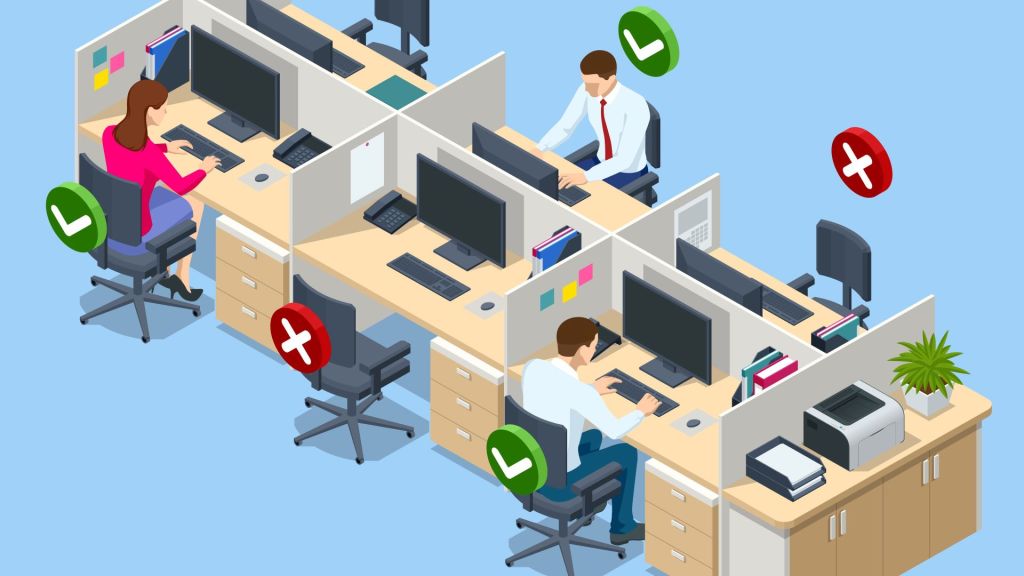 Internally, Corom serves as an occupancy tracking and desk hoteling system for Yardi offices that are reopening at partial capacity.
Currently, settings in Corom ensure that offices operate at no more than 25% seating capacity. This permits ample space between active desks during occupancy. The scheduling system also permits time for cleaning desks and equipment between uses.
Corom permits flexible scheduling. Employees can make reservations on an as-needed basis. This arrangement facilitates time for collaboration and independent work.
What will my workspace look like?
Each workspace will include two monitors, a mouse, keyboard, phone, and one of two docking station styles. You can select the docking station that you need when you're making your reservation. Employees should bring their laptop and headset. If you do not have these items, loaner sets are available.
It is possible to reserve "your old desk" at the office if it is not reserved by someone else. Before making the reservation, check workstation details to ensure that it has all of the tech that you need. Some details may have changed.
Reserving your workspace at a Yardi office
Before reserving a workspace through Corom, you will need to upload your vaccination card to Employee Central via Profile > CDC Card, located under Settings on the right side panel.
Within two business days, you will receive an email with an invitation to log into Corom. Gain access through the Corom website, Corom mobile app or Yardi One dashboard.
You can make same-day reservations or schedule a visit in advance. You may make a reservation as far as 90 days in advance.
Many Yardi offices in the U.S. re-opened on July 6th including Atlanta, Austin, Colorado Springs and Santa Barbara. Consult the chart below for details on additional offices.
Reopening Date
Office Locations
July 6th
Atlanta, Austin, Colorado Springs, Santa Barbara
July 12th
Irving, Santa Ana, Scottsdale, Waltham
July 19th
Cleveland, Denver
July 26th
San Diego
August 2nd
Boise, Dallas, Miami, Reno
August 9th
Long Island, Minneapolis, Oxnard, Raleigh, Salt Lake City
If you have any questions, please contact HR or email [email protected].