ATL Halloween Contest
By Erica Rascón on Nov 3, 2021 in Uncategorized
Something spooky this way comes! The Yardi Atlanta Annual Halloween Contest brought plenty of thrills to local team members. We're excited to share the festive goodness.
Halloween week, employees in the Yardi Atlanta office and remote work environments were encouraged to participate in the annual contests. This year, the contest returned in a virtual format. The distance didn't stop the camaraderie or the creativity.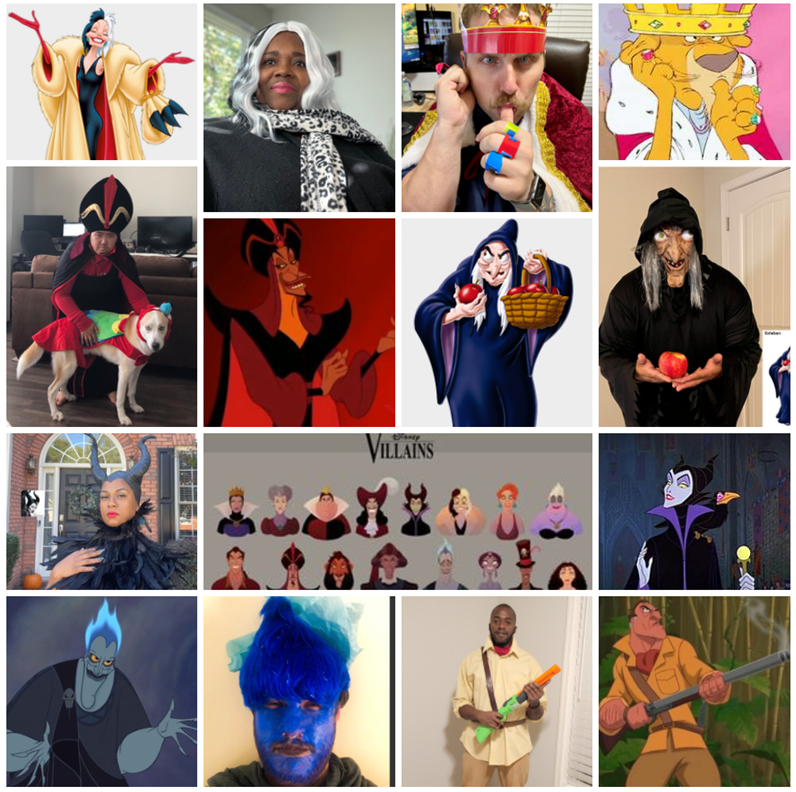 Rather than decorating cubicles and departments, contestants decorated their homes, their pets and everything in between. One week of costumes, décor and art contests successfully spread the holiday spirit across county and city lines.
At the end of the week, team members voted on some of their favorite creative projects. Below are the winners!
Best Pumpkin Selfie – Marilynn Duffield and Family
Participants were encouraged to carve a jack-o-lantern or paint a pumpkin and snap a selfie with the results.
Best Throwback Costume – Jessica Krisher with Andrew and David
It needn't be new to be fabulous! Team members resurrected some of their favorite costumes from Halloweens passed.
Best Work from Home Halloween Decorations – Warren Melton
From spacious yards to cozy office nooks, team members submitted their decorated spaces for a chance to win.
Funniest Costume – Kevin Vasquez, Krang from Teenage Mutant Ninja Turtles
Scariest Costume – Esteban Diaz as Freddy's Day off
Best Overall Costume – Jillian Tuten as Cardcaptor Sakura
Best Group Costume – Yardi RCAH Client Success as Disney villains
Winners received a $25 Tango gift card. But we all know the best prizes are the bragging rights and knowing that your idea is the one to beat next year.
The Yardi Atlanta Annual Halloween Contest is not all fun and games. Okay, just kidding. It is. But the greater purpose behind the event is to bring team members together to celebrate creative minds, determined hearts, and unique talents that make us all great contributors to the larger picture at Yardi.
Read more about Yardi's fun and dedicated team members on our People page.