Vine and Instagram
By Erica Rascón on Dec 2, 2013 in Technology
Apps can be great tools to connect with clients and potential customers. Get the most out of popular apps Instagram and Vine with tips that make your media stand apart from the crowd.
Instagram
Composition still matters While you don't need to invest hours and money into taking professional photography classes, reading a few articles and YouTube tutorials on introductory photogr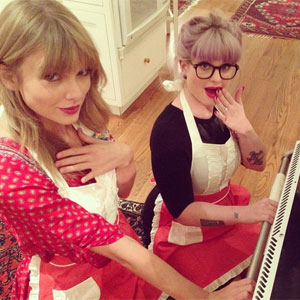 aphy techniques will definitely help.
Choose your subject wisely While new appliances at a property are a good selling point for a property, a picture of a shiny oven won't gain much interest. Rather, shows the subject in a broader context. Consider a resident–on trend, well-dressed resident– entertaining for their equally hip friends in the kitchen with new appliances.
Accessorize your phone Nope, this doesn't mean a bedazzled case. Rather, seek out camera enhancing accessories that will improve the quality of your photos. Most of these accessories cost far less than buying a point and shoot or DSLR camera. Try out Photojojo Lenses (below) for better zoom control and Flip Cage to stay steady, for starters.
Skip panoramas It might seem like using your iPhone's panorama feature is a great way to capture the beauty of a property or event but remember that Instagram photos are cropped to 612px X 612px squares.  When taking your photos, think of squares rather than rectangles. If you must take a panorama, seek out another app such as Pic Stitch.
Combine apps Although Instagram has filters, different apps offer a wider array of possibilities. You can edit your photo in an additional app, like Snapseed, and post it to the social media platform of your choice.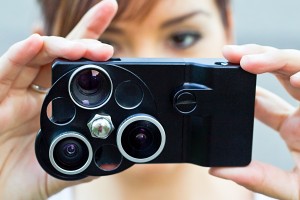 Hashtag it wisely Too many hashtags can be annoying. No hashtags, however, mean that your image is basically lost in space, undiscoverable. Hashtags help users identify photos of interest but be sure not to overdo it. Keep it under seven.
Vine
Yep, composition still matters In video, composition is key to casting your subject in the best light–especially if you only have six seconds to make a point. Skip centering. Find more interesting ways to frame your subject.
Stimulate and engage Sure, you can show a decent amount of a property with six seconds of images but it may be more impactful to pick a theme and focus in on features surrounding that theme (e.g. hipster retro appeal). Or you can make viewers think about the lifestyle surrounding a property.
Get a tripod Tiny travel tripods are quite affordable and they make a world of difference. Rather than bumpy footage that makes your property look like a set on the Blair Witch Project, opt for smoother and more professional motions offered by a tripod
Use a mic For the best sound quality, attach a mic to your phone rather than just speaking into the receiver.  Muffled audio is a distraction rather than an asset.
Real people are better than models Vine isn't cable television. It's not even YouTube. It still has this rugged, indie air that calls for people who look like viewers' neighbors rather than their dream dates. Tap into this informal platform to relate with viewers rather than alienating them.
Got great tips for getting the most out of Instagram or Vine? Share them with The Balance Sheet community by commenting below.