Sony vs. Apple
By Adina Rogoz on Aug 10, 2019 in Technology
With open office spaces becoming more popular, focus and quiet can be problematic. Headphones or earbuds are increasingly in use at the workplace. Picking the right pair of wireless headphones is not an easy choice when there are so many options to choose from.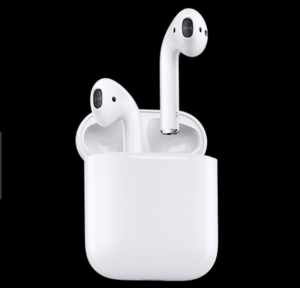 Some say Sony's WF-1000XM3 will be Apple's top rival when they are launched in August. But before we compare the two pairs, we need to talk a bit about Apple's original Airpods and the updated version, the Airpods 2, that was recently released.
Apple Airpods 2
Everyone was anticipating Apple to release the Airpods 2, a new version of the Airpods that would be waterproof and noise-cancelling. But in reality, Apple's new Airpods are an improved version of the originals. Updates include an upgraded H1 chip and wireless charging.
The new chip means you can use a $40 Qi-compatible charging mat to power the case rather than using a cable. The company said that H1 chip improves pairing connectivity and battery life. It also allows for a new "Hey Siri" voice activation feature which allows users to control volume and swap songs through voice commands.
Airpods 2 are advertised to provide users with 50 percent more hands-free talk time, according to Apple. When exactly will the company release its newest version of the earbuds? Rumor has it they will land at the end of the year, or early in 2020.
Sony WF-1000XM3
Sony's new earbuds features an updated HD Noise Cancelling Processor QN1e, which cancels out ambient sound. Pretty useful when you're in the subway and don't want to be disturbed. The newest Sony earbuds also offer two microphones on each earbud that improve noise-canceling and also enhances voice quality on phone calls.
WF-1000XM3's case is slightly bigger than the Airpods 2 and it's safe to say that even the earbuds are not as small and sleek. As for battery life, Sony says it holds up to six hours on a single charge with the noise-canceling turned on and up to 8 hours without it. Additionally, the charging case supplies you with another 18-24 hours of charging bandwidth.
WF-1000XM3 comes with a non-slip rubber and foam earbud covers, though a lot of people may say they are a bit bulky. Plus, a wide selection of cover sizes are supplied with purchase, so you can find the one that best fits you. In addition to Bluetooth NFC pairing, Sony WF-1000XM3 features Google Assistant support and Sony audio processing refinements.
Common Ground
One positive thing that both Sony WF-1000XM3 and the Apple Airpods have in common is the proximity sensors. The earbuds turn on automatically when as soon as they go into your ears and switch off when you take them off. There is also a negative one: no sweat or water resistance, so they aren't a very good option for fitness lovers.
With over-ear, on-ear, in-ear and wireless models available on the market, there are plenty of headphones options for everyone. Here's to more productive open office environments!